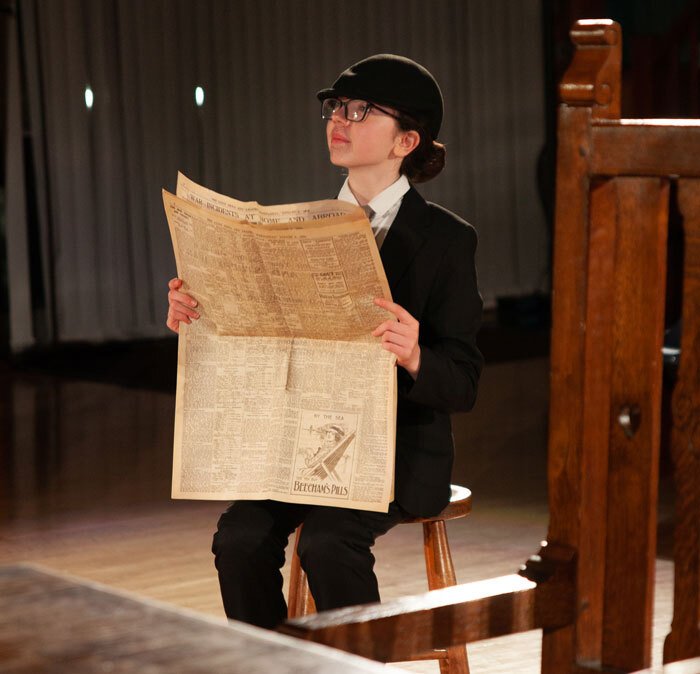 Tonight at 8.30
24th January 2022
At the end of last term we were delighted to be able to return to a full-scale drama production with a marvellous collection of Noël Coward one-acts. A much needed series of three, light-hearted comedies, these plays showcased the full, glorious range of Coward's writing.
Directors' Note
It's been a long, winding road from our last major production at St Margaret's two whole years ago with the musical, Oliver! back in December 2019. Whilst the Drama Department has been kept busy with smaller productions, including Myth-o-logues in July and The Trial in November, we were delighted to be able to return to a full-scale annual drama  production.

We would like to pay credit to the numerous pupils that were involved with the production for how hard they worked in rehearsals, learning lines, building their characters, and exploring a challenging piece of period drama. Without their hard work and dedication, the production would not have been possible.

Plot Summary

Star Chamber
A meeting takes place of the management committee of a theatrical charity, the "Garrick Haven Fund", to benefit a retirement home for destitute actresses. Much to the despair of the Fund's Secretary, the extraverted personalities of the star-studded committee may just get in the way of anything being officially passed.

Family Album
Just back from their father's funeral, the Featherway children cannot pull long faces nor feign regret. In an attempt to reconcile their feelings about their less-than-kind father, they reconnect with their childhoods, each other, and their kindly family butler.

Ways and Means
In a bedroom in Mrs. Lloyd Ransome's fabulous villa on the Cote d'Azur are heiress Stella Cartwright and her husband, Toby, a gambler. They are plagued by debts and their prolonged stay at the villa is becoming embarrassing when a scandalous chauffeur may just provide a means for them to save their honour.
Cast

Star Chamber
Priyana, Katherine, Rachel, Naomi, Xenia, Daisy, Teni, Cinna, Ruby, Marianna, Kareena.

Family Album
Anaya, Milly, Faith, Shira, Lily, Iman, Sophie, Lili, Szaira.

Ways and Means
Kalyani, Gabby, Radhika, Daisy, Kareena, Dharannei, Aliaa, Amberlay, Nikita.
"Our pupils have thrown themselves into rehearsals and have shown how beneficial it is for them to be part of a team working collaboratively to ensure the show comes together"
Related Stories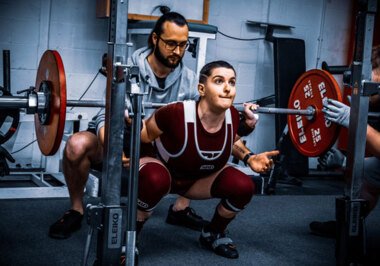 Meet Jodie: She's Just Qualified for the British Powerlifting Championships
13th May 2022
Up until a year ago, Jodie, Year 12, had never even heard of powerlifting. She was introduced to it by her personal trainer, who noticed that she was unusually strong for her age. She has been powerlifting since April 2021 and now trains four times per week.
Read Now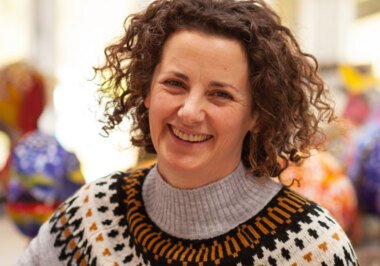 Introducing Nadine Sender, Head of Art and Design
21st April 2022
We are delighted to introduce Nadine Sender, St Margaret's Head of Art and Design.
Read Now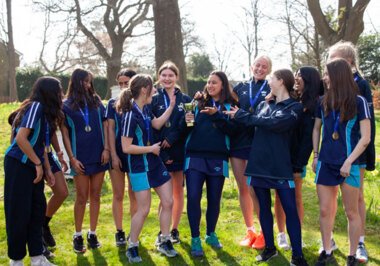 U15 Hertfordshire County Cricket Championships Win
28th March 2022
A group of twelve talented Year 10 students at St Margaret's are celebrating this week, having won the U15 County Cricket Championships for Hertfordshire.
Read Now