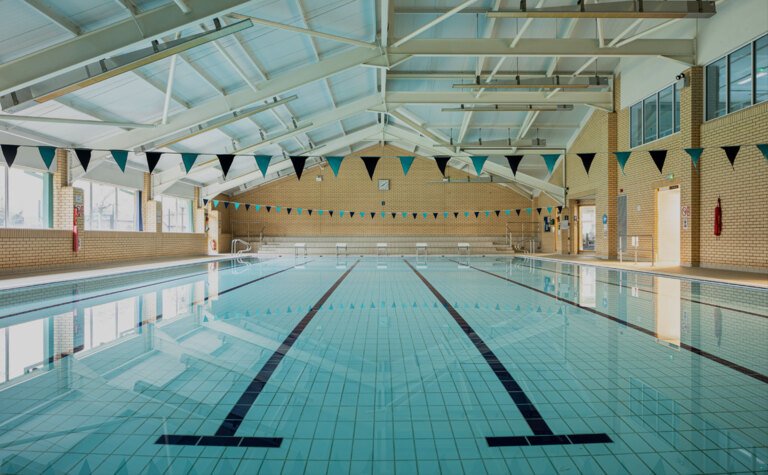 Our Sports Facilities
Encouraging sporting excellence as well as enjoyment through participation
St Margaret's is blessed with an abundance of sporting facilities.
Our sports centre is home to our 25 metre swimming pool which is well used through our PE lessons and hosts our very popular swim school for the youngest children. It is also where our competitive swimmers train and compete. We also have a full-sized sports centre which is multipurpose, a gym and a dance studio. Across the site we have several floodlit all-weather pitches that are used throughout the year for several sports including football, tennis and netball. These courts are particularly popular with our boarders who regularly enjoy a half-court game of basketball between study and supper.

Our grounds staff take great pride in the upkeep of our grass pitches, you will see football pitches, cricket greens and athletics track all marked out and being well used. Other schools enjoy coming to play their away fixtures here as the pitches and courts are well set and the fixture tea is always welcoming.

Out of term time our sporting facilities are used by the holiday camps that are open for children in years 1-8. There is an emphasis on activity and creativity and making full use of our outdoor space.

St Margaret's families enjoy membership to our sports centre and use the facilities outside of the school day and term.
Latest Stories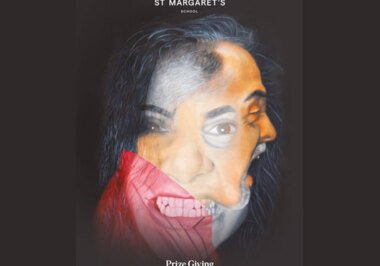 St Margaret's School Prize Giving 2021
13th September 2021
Prize Giving is an important day in St Margaret's School calendar and we will never miss an opportunity to celebrate all that our pupils achieve.
Read Now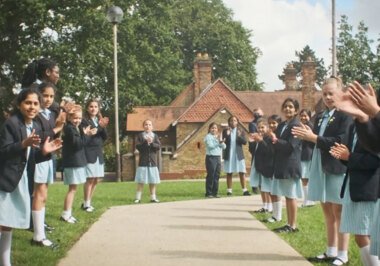 Onwards & Upwards...
29th August 2021
Finishing Year 6 marks the end of one chapter and the beginning of another. As we start to look forward to the first day of a new academic year, we remember our Year 6 pupils and the last days of term that were filled with events that celebrated their time at St Margaret's Junior School.
Read Now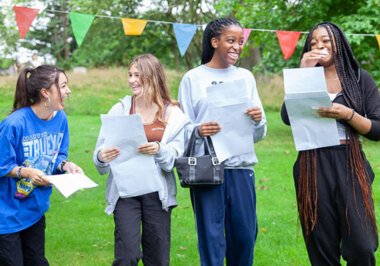 GCSE Results Day 2021
14th August 2021
It was a pleasure to welcome Year 11 pupils back into School onThursday to collect GCSE results. Coping with the pressure of performing in a sustained way to evidence their abilities, we have been delighted with the way that they have dealt with changing expectations during the pandemic and triumphed.
Read Now
Take a look at our Prospectus
"Our daughter has enjoyed lots of extra curricular activities including archery, yoga and rounders"