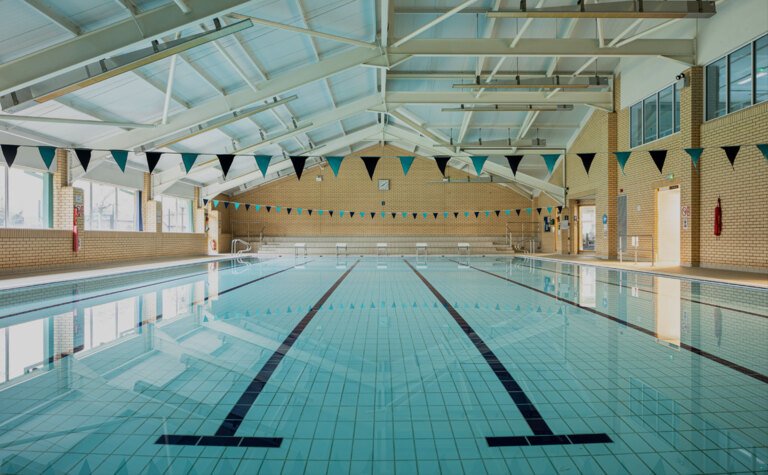 Our Sports Facilities
Encouraging sporting excellence as well as enjoyment through participation
St Margaret's is blessed with an abundance of sporting facilities.
Our sports centre is home to our 25 metre swimming pool which is well used through our PE lessons and hosts our very popular swim school for the youngest children. It is also where our competitive swimmers train and compete. We also have a full-sized sports centre which is multipurpose, a gym and a dance studio. Across the site we have several floodlit all-weather pitches that are used throughout the year for several sports including football, tennis and netball. These courts are particularly popular with our boarders who regularly enjoy a half-court game of basketball between study and supper.

Our grounds staff take great pride in the upkeep of our grass pitches, you will see football pitches, cricket greens and athletics track all marked out and being well used. Other schools enjoy coming to play their away fixtures here as the pitches and courts are well set and the fixture tea is always welcoming.

Out of term time our sporting facilities are used by the holiday camps that are open for children in years 1-8. There is an emphasis on activity and creativity and making full use of our outdoor space.

St Margaret's families enjoy membership to our sports centre and use the facilities outside of the school day and term.
Latest Stories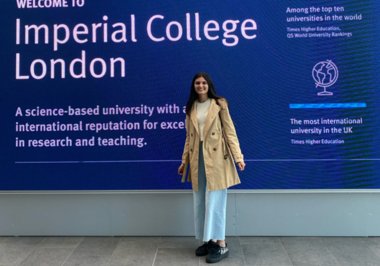 20 minutes with... Aryaa Desai
21st June 2021
A Year 7 trip to the European Space Centre in Belgium sparked an interest in all things 'space' for Aryaa Desai, who left St Margaret's in July 2020 and has just completed her first year studying Aeronautical Engineering at Imperial College, London.
Read Now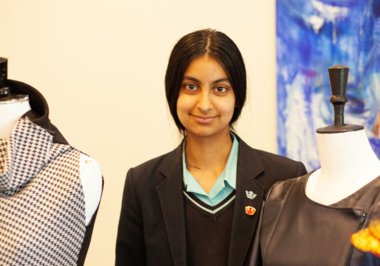 The Business of Fashion
11th June 2021
At the tender age of just 5, Sohni, now a St Margaret's Year 8 pupil, joined Little Hands, a fashion club in Finchley. Whilst other 5 year olds were learning to ride a bike or at a dance class, Sohni was at her sewing machine creating her very first clothing collection.
Read Now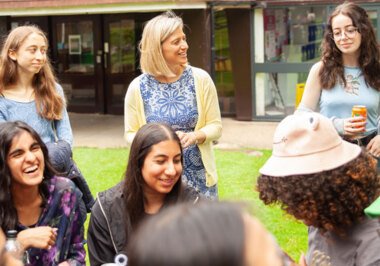 Last Day of School......Ever!!!
8th June 2021
"We are incredibly sad to be saying goodbye to this year group and we will miss their characteristic warmth, resilience and good humour. It has not been an easy two years but they have continued to achieve great successes during this time."
Read Now
Take a look at our Prospectus
"Our daughter has enjoyed lots of extra curricular activities including archery, yoga and rounders"