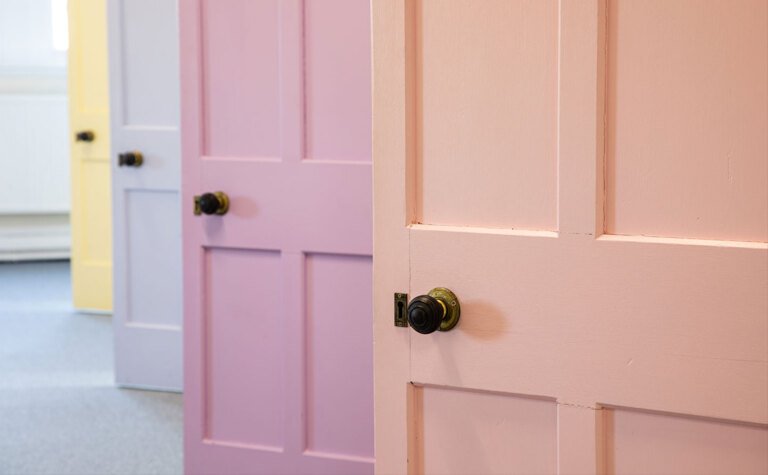 Boarding
Offering full boarding, as well as weekly and flexi options
The boarding house is home to a vibrant community with pupils from all over the world.
The Boarding House is spread over the top three floors in the main Waterhouse building, so you never have far to walk to School. Rooms are airy, well decorated and well-liked by boarders. Each room has a bed, desk, chair and plenty of storage. Pupils in the Sixth Form benefit from having their own sink in their bedroom. All of the bathrooms are shared facilities, and each floor has its own. Kitchenette facilities are available should boarders want to make their own snacks after school, or at the weekend.

The common areas are central, comfortable and conducive to making friends. Activities in the evenings and weekend provide a good balance with academic study. There is never a dull moment as a boarder at St Margaret's as there are a range of trips and visits planned throughout the year, such as heading into London to visit art galleries and museums, shopping trips, days out to theme parks, cultural experiences at castles, watching plays, or the opportunity to try new things such as go-karting or horse-riding.

We recognise that for some this will be their first experience of living away from the family home and we offer high levels of support and care to ensure it is a successful transition. There is a full induction programme to make students feel welcome, to buddy them up so that the transition is smooth and successful.

A good selection of healthy and nutritious food is available for boarders who are provided with three full meals each day. The catering department takes requests for the weekly 'Takeaway Night'. There are also regular themed evenings for events such as Chinese New Year, Christmas, Persian New Year, make your own pizza and Pancake Day to name but a few. These all make life as a boarder fun.

One of the benefits of the Boarding House being situated in the Waterhouse Building is that boarders have access to the Library and classrooms where they can study outside school hours. Younger boarders enjoy participating in our mid-week activities programme. There is added peace of mind as our experienced boarding house staff are available to help the boarders 24 hours a day, seven days a week.

We offer flexi-boarding which is popular with students and beneficial to families. Many parents take up this service if they work away on business or when work commitments create pinch points. There is high take up in exam periods or around the time of the musical production or other key events which see later commitments in the evening.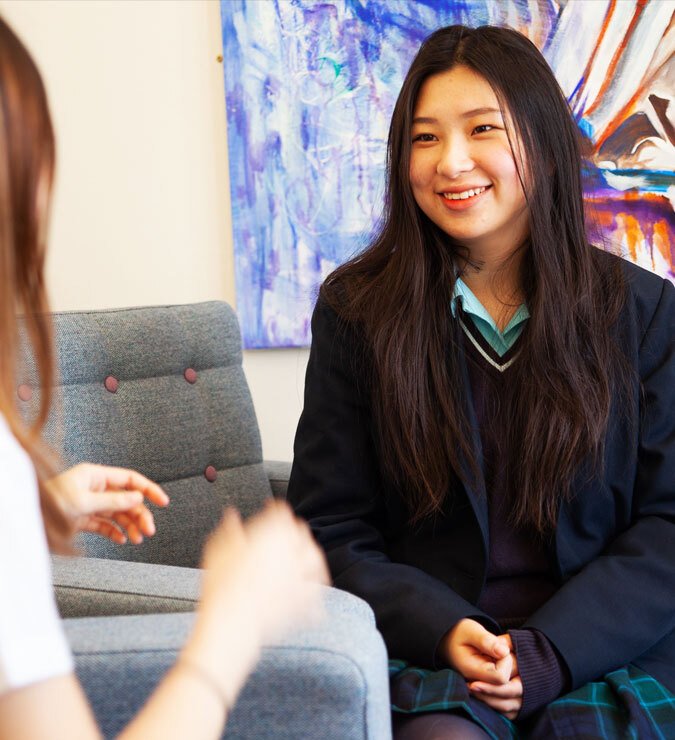 Boarding Life
Our team of dedicated boarding staff are experienced and provide a wonderful mix of care and encouragement.  Students are united by their sense of community and make friends for life.
Latest Stories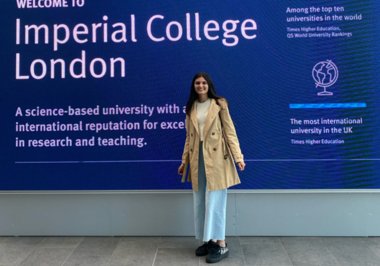 20 minutes with... Aryaa Desai
21st June 2021
A Year 7 trip to the European Space Centre in Belgium sparked an interest in all things 'space' for Aryaa Desai, who left St Margaret's in July 2020 and has just completed her first year studying Aeronautical Engineering at Imperial College, London.
Read Now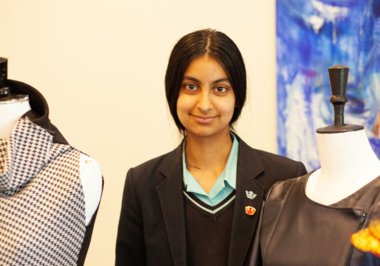 The Business of Fashion
11th June 2021
At the tender age of just 5, Sohni, now a St Margaret's Year 8 pupil, joined Little Hands, a fashion club in Finchley. Whilst other 5 year olds were learning to ride a bike or at a dance class, Sohni was at her sewing machine creating her very first clothing collection.
Read Now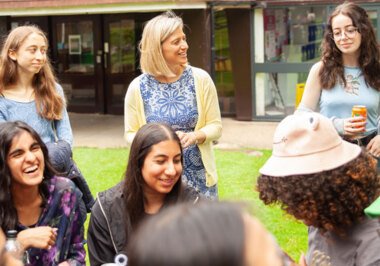 Last Day of School......Ever!!!
8th June 2021
"We are incredibly sad to be saying goodbye to this year group and we will miss their characteristic warmth, resilience and good humour. It has not been an easy two years but they have continued to achieve great successes during this time."
Read Now
Take a look at our Prospectus
"From the moment we first walked through the doors, we knew we had found the right place for our son"