Our History
Although our history spans four centuries we are a modern and forward-looking School
The history of St Margaret's is as charming as its idyllic setting. A School steeped in rich history, it has adapted to the changing world. It has survived two world wars and is testament to its resilient staff and pupils, past and present.
St Margaret's was established in 1749 as a charitable foundation to help orphans, specifically the children of deceased clergymen of the Church of England. This was the beginning of the Clergy Orphan Corporation, and of the two schools: for girls, St Margaret's, Bushey and for boys, St Edmund's Canterbury.

The site of the first girls' school was in Southwark, the first of the five locations of the School before its arrival at Bushey in 1897. One of the locations was St John's Wood and by 1812 there were 130 children, the majority of which were boys. By 1850, the boys had moved to Canterbury due to space constraints. The girls' school remained at St John's Wood until 1895.

In 1886, Miss Emily Baylee was appointed as Headmistress of the Clergy Orphan School for Girls and in many respects, with her appointment St Margaret's modern history began. Miss Baylee moved with the school to its temporary accommodation at Windsor and was the first Headmistress at the new school in Bushey, Hertfordshire. Miss Baylee chose to name the Clergy Orphan School for Girls after St Margaret's, who for her, epitomised the very essence of womanhood.

By the end of 1893 the appointment of an architect for the new girls' school was being considered, and Mr Alfred Waterhouse was invited to take up the task of designing the new school. Building began in 1895 and was completed in 1897.

In 1925, Little St Margaret's was built to provide accommodation for boarders, but has since evolved into the Junior School.

The first 'day' girls were admitted in 1940 during the outbreak of the Second World War and the School remained open as a refuge for a few children and their parents during the summer holidays.

After the end of the war, education at St Margaret's widened and members of the Sixth Form went on several trips to attend courses in Politics, Economics and History at Ashridge. There was always a strong sense of serving the local community.

St Margaret's in the 1950s was a very stable community and the School was self-sufficient. The school day was long, with lessons not finishing until 7pm or later. Many societies flourished highlighting the wide range of interests encouraged by the then Headmistress, Miss Birney and her staff. There were Art, Music, Literary and Debating societies which met regularly; outings to exhibitions, concerts, lectures, local firms, cinemas and art galleries were frequently arranged to enrich the educational experience.

In 1960, judo was introduced at the request of some parents. It was encouraged as a means of self-defence and taken up enthusiastically. A Jazz Club was also inaugurated which was enjoyed immensely by all. During that year, the newly furbished outdoor swimming pool was opened by the Hon. Mrs Evelyn Emmet MP at Prize-giving. A new school hall was built in 1963 in memory of former Headmistress Miss Julian Boys and was inaugurated by HRH Princess Margaret.

In 1966, under Miss Barbara Scatchard's leadership, the sanatorium was turned into a very modern and well equipped science block. This was a great time of academic success for the School as it flourished whilst offering educational outings abroad, language courses and musical opportunities.

Art had always been one of the strengths at St Margaret's and in 1987, The Casson Art Centre was opened by Sir Hugh Casson. In 1988 the Home Economics and Textiles building was opened followed by the opening of a drama studio in 1993.

The School continued to excel during 1988 when the new GCSE examinations were brought in nationally with a pass rate of 86%; Oxford and Cambridge places were being won most years in a variety of subjects, from Medicine to Law, from English to Engineering.

In the 1990s the new Headmistress, Miss Marlene de Villiers encouraged the girls to widen their horizons and to take-up opportunities offered for visiting and studying overseas. This connected to the School's offering of Modern Foreign Languages, which included: French, German, Spanish, Chinese (for Chinese speakers), and briefly, Italian.

Fundraising for charity was increasingly becoming an integral and important part of school life as large fashion shows for charity took centrestage. In 1994 pupils raised funds for Christian Aid, Bosnian Refugees, a school for the blind in Malaysia, Moorfield Eye Hospital and the RSPCA.

In 1996, the School architect, John Biswell, transformed old classrooms and common rooms in the main building into a new Library and Resource Centre using design features favoured by Alfred Waterhouse back in 1895. Also in 1996, St Margaret's became completely independent from the Clergy Orphan Corporation. In 1999 the School marked its 250th anniversary with a grand Service of Thanksgiving in St Paul's Cathedral in the presence of HRH Princess Alexandra.

As the School moved into the 21st century, it was graced with the presence of more royalty as HRH Princess Alexandra paid St Margaret's a private visit in February 2000 and the John Owen Sports Centre was opened in 2005 by HRH Princess Anne.

Today St Margaret's is a modern co-educational all-through school. Its history has left an indelible mark on its character and ethos. Here you will find a happy school that places emphasis on being kind and encouraging a sense of service, whilst offering a broad and transformative education.
St Margaret's School
1749 - 2023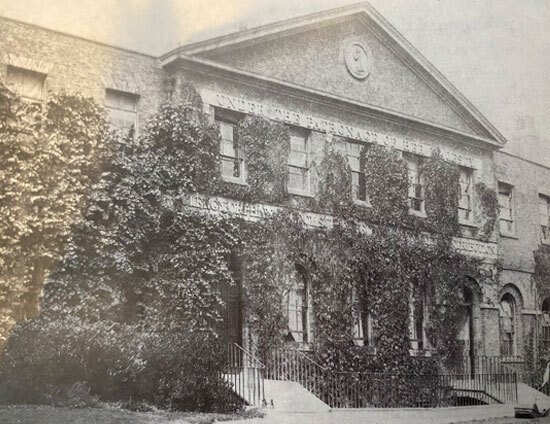 Whilst the Clergy Orphan Corporation was set up in 1749, it wasn't until 1812 that they bought their own spacious School building in St John's Wood, within six acres of land that is now the Nursery End at Lord's Cricket Ground and that orphan boys and girls were together on one site.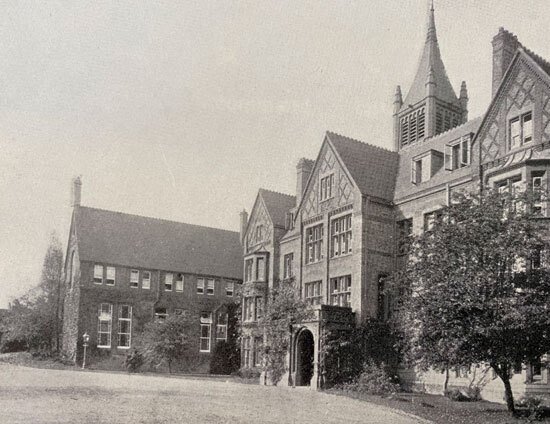 The Warden's House in Windsor provided a temporary home for the School while the new School was built in Bushey.  With £40,000 from the sale of the  St John's Wood site, the Clergy Orphan Corporation had the funds to search for a new site outside of London and commission Alfred Waterhouse, one of the very best architects of the day to design it.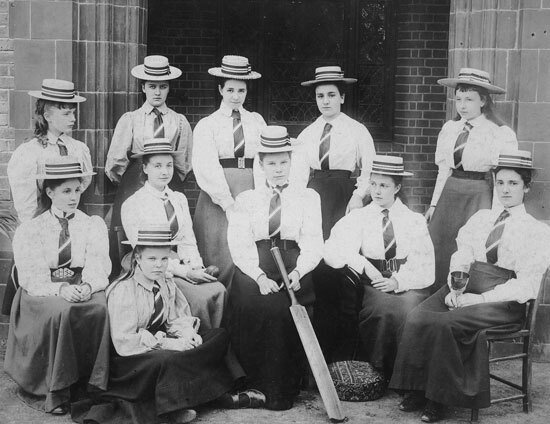 The cricket team sat outside the main Reception of the newly built Waterhouse building.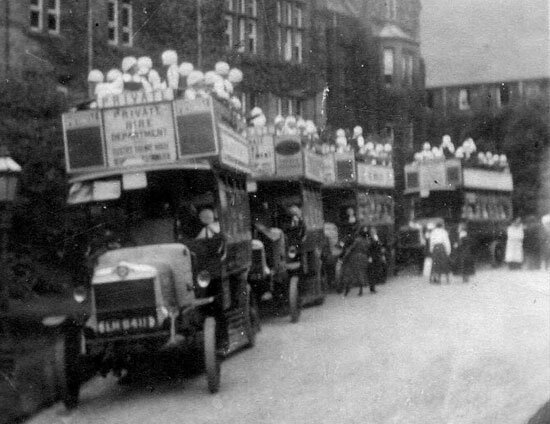 Four open-topped double-decker buses taking pupils on a school outing, possibly to Fulham Palace to visit the Bishop of London.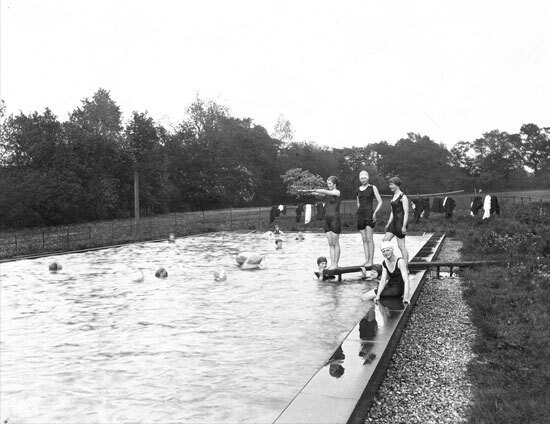 Fundraising began in 1920 for the swimming pool which was completed in 1922. Swimmers hung their gowns on a clothes line at the end of the pool.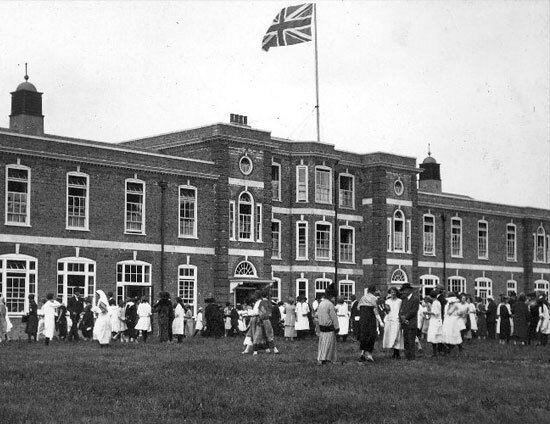 The opening of Little St Margaret's, now known as the Junior School. Costing £16,000 to build, it was originally intended to provide accommodation for just 40 girls.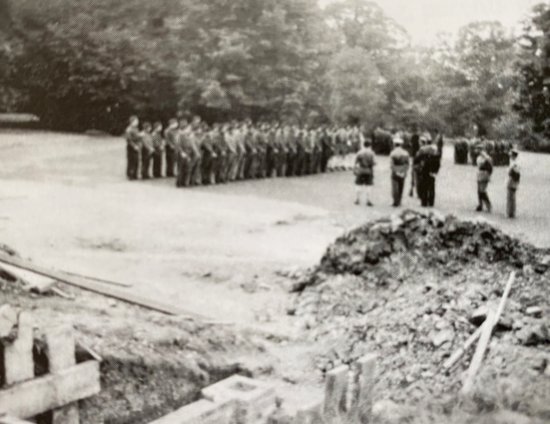 In September of 1939 the School was requisitioned for 450 officers and men of the 4th (City of London) Yeomanry. The start of term was postponed as the soldiers drilled on the playing fields, helped black-out windows and the School began excavating soil to build air raid shelters at the back of Waterhouse.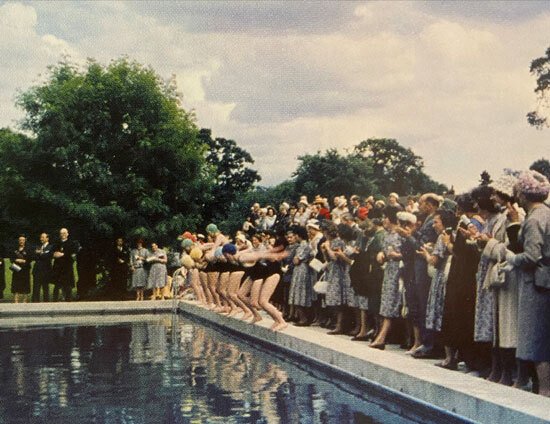 The swimming pool was refurbished and updated with changing rooms in 1960 and was completed in time for an opening ceremony at Prize-giving that year. Parents and pupils in their best Sunday "bags" gathered round to watch old girl, the Hon. Mrs Evelyn Emmet MP, officially open the pool.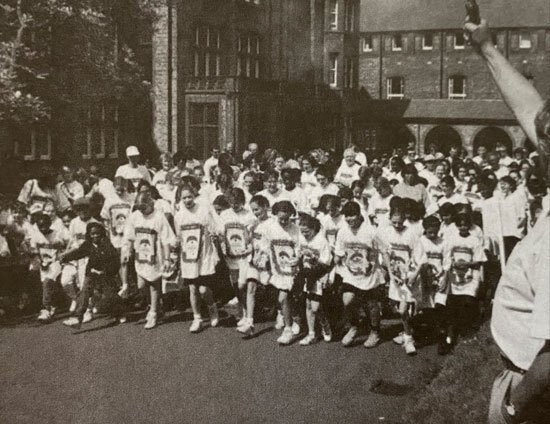 Organised by the Maintenance Department, The Re-Beat Fun Run saw pupils from St Margaret's and other local schools come together to raise money for Harefield Hospital. In 1994 a total of £980 was raised.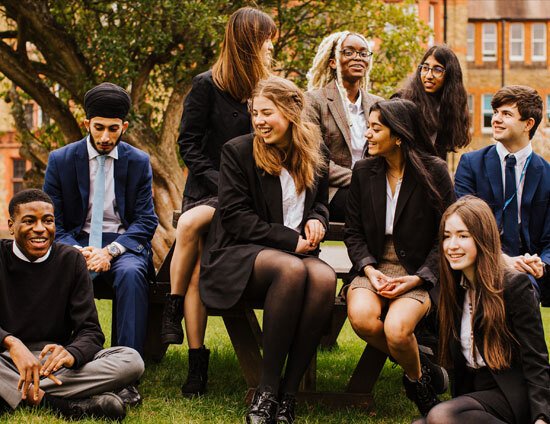 2020 saw the start of our transition to co-education. Boys, as well as girls, are thriving here and we are excited to welcome in the next chapter for our School.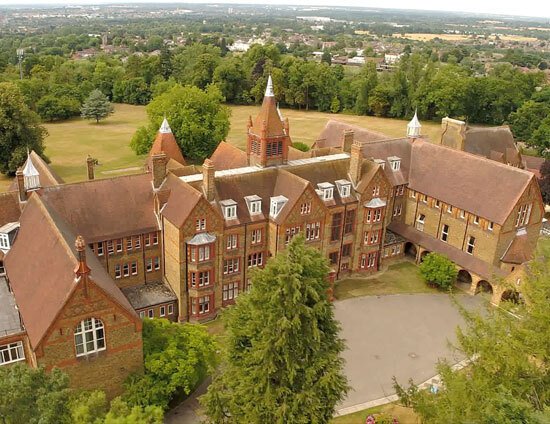 St Margaret's School today.
Latest Stories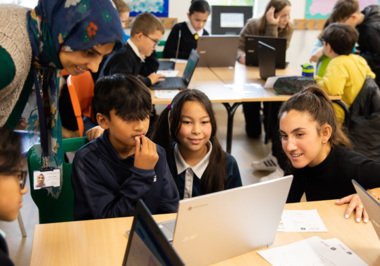 STEAM Festival: Inspiring Young Minds
27th November 2023
Our recent STEAM festival was designed to inspire and challenge pupils through a range of exciting and enriching off-timetable activities.
Read Now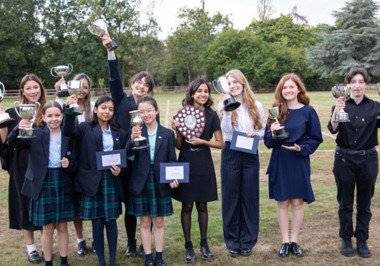 Prize Giving 2023
19th September 2023
Each year our annual Prize Giving event is a day dedicated to celebrating pupil achievement and endeavour.
Read Now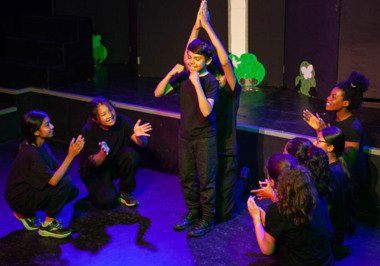 Arts Festival 2023
12th September 2023
As we look forward to Prize Giving celebrations at the end of this week, there is just time to look back to the end of the summer term when our annual Arts Festival took over our hearts and minds.
Read Now
Take a look at our Prospectus
We have a uniquely modern and inclusive way of seeing the world that is not clouded by the way 'it has always been done'