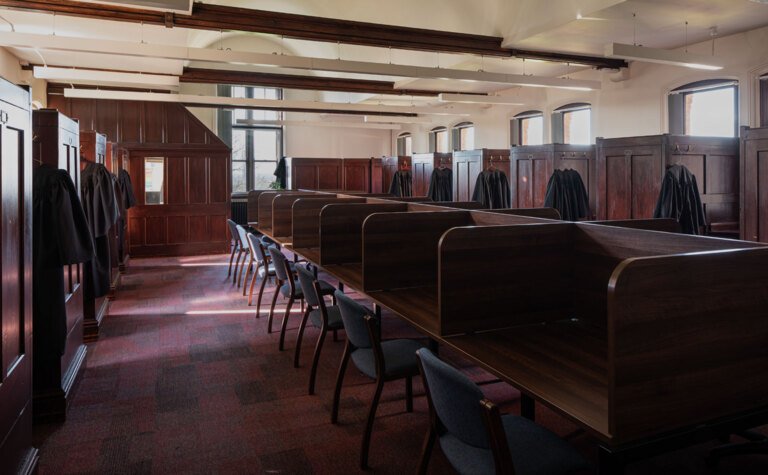 Our Day
The Sixth Form Centre is the base for students to work, relax, meet teachers and plan their future
Everything a Sixth Former needs in one space.  
There is no such thing as a typical day in Sixth Form. Days are never the same and always varied. Students arrive for morning registration which is a chance to catch up with their form tutor, receive notices and debate live matters of the day.  Some then may head to lessons, grab a coffee or work in our study areas. Lunchtimes are a chance to attend clubs or head to The Barn, our coffee shop, for a catch-up. After School there is always something going on and students may find a member of staff to talk work through, use supervised study, attend clubs or enjoy a variety of evening events on offer throughout the year including concerts, charity nights or socials.

The Sixth Form Centre is a specialist area of the School exclusive to our oldest students. Comprising two study rooms with desks for each student, power sources for laptops, a common room, kitchen and university and careers library, students enjoy learning and socialising here.

As a space for meetings, forming friendships, private study and catching up with teachers, the Sixth Form Centre is home to lively debate and the exciting atmosphere which makes our Sixth Form unique.

There is also the opportunity for Day Boarding where pupils can join the boarders for breakfast and supper in the Dining Hall, as well as the option of flexi-boarding during crucial exam times.
Our Food
St Margaret's offers a great range of food choices which reflects our diverse community and their meal preferences.

A good number in our community are vegetarian. On a daily basis there are 10 varieties of salad, a Chef Special of the Day; there is always soup and bread; 10 hot dishes offering a choice of vegan, vegetarian and non-vegetarian; one hot dessert, five different dessert pots and our legendary cakes. There is something for even the fussiest of eaters.
Pupils' dietary requirements are always considered when preparing meals, and we are pleased to say that we are a nut-free school.
Our caterers work closely with our students to ensure we are keeping everyone involved and well fed. Special and important days are celebrated through the menu and help connect our pupils from different nationalities. The take-away nights and treat nights as well as BBQ events and Sixth form pizza nights are all important dates in the calendar.
Latest Stories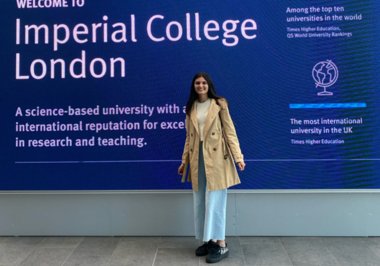 20 minutes with... Aryaa Desai
21st June 2021
A Year 7 trip to the European Space Centre in Belgium sparked an interest in all things 'space' for Aryaa Desai, who left St Margaret's in July 2020 and has just completed her first year studying Aeronautical Engineering at Imperial College, London.
Read Now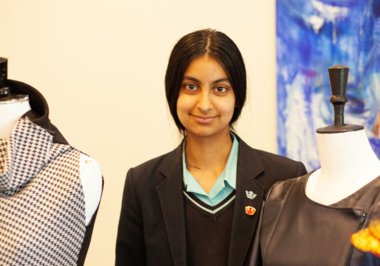 The Business of Fashion
11th June 2021
At the tender age of just 5, Sohni, now a St Margaret's Year 8 pupil, joined Little Hands, a fashion club in Finchley. Whilst other 5 year olds were learning to ride a bike or at a dance class, Sohni was at her sewing machine creating her very first clothing collection.
Read Now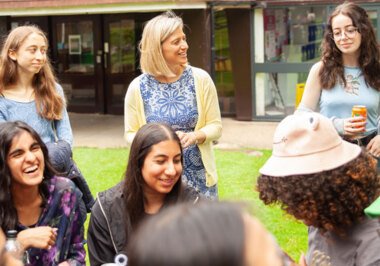 Last Day of School......Ever!!!
8th June 2021
"We are incredibly sad to be saying goodbye to this year group and we will miss their characteristic warmth, resilience and good humour. It has not been an easy two years but they have continued to achieve great successes during this time."
Read Now
Take a look at our Prospectus
"The teaching staff constantly encourage our daughters to be the best that they can be with interesting and demanding work"