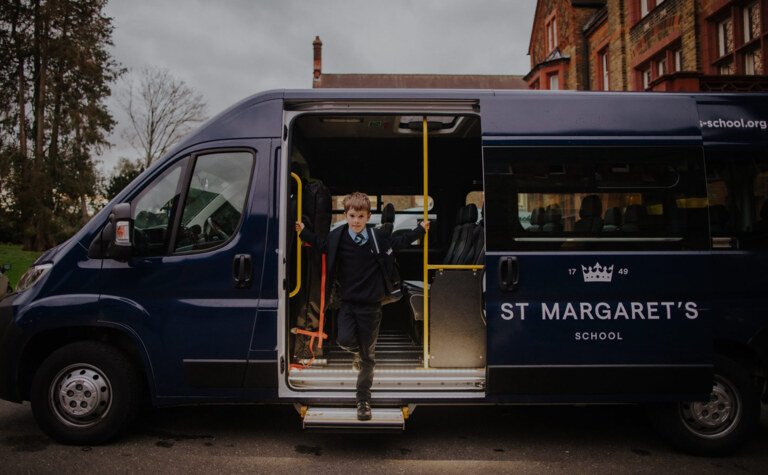 Travelling To School
We run several bus routes and shuttle buses to the station
Our coaches serve a wide catchment area.
The coach service is available to children in Year 3 and above and our routes take in some of the most popular areas that are not served by public transport. We also run a shuttle to the main line train station. Our coaches, which bring children to the door, are an important service making family life easier.

Twice weekly enrichment slots after academic lessons are protected by the timetable so that pupils can still get the bus home and so that parents don't have to taxi their children to and from fixtures or clubs.

Registered users of the KURA App receive live service updates as well as notifications of when their child has embarked and disembarked the bus service giving parents peace of mind.

For our children the bus is another part of their school day where friendships across the years are formed.
Take a look at our Prospectus
"The remote learning provision at St Margaret's was exemplary"