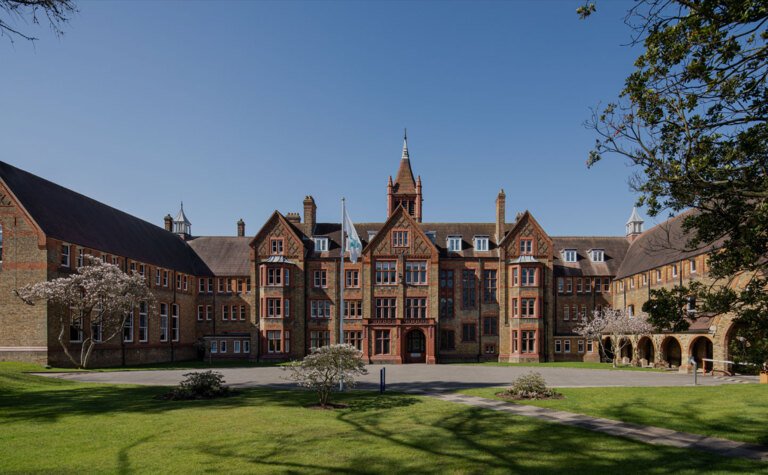 Our School
A beautiful school with space and extensive facilities
We are situated in Bushey, in the county of Hertfordshire.
Spread across acres of woodland and orchards we are located just a 20-minute train journey from London.

We are a short journey to the major international airports; Heathrow, Gatwick, Luton and Stansted, with the average taxi time being  twenty to sixty minutes. The nearest London Underground station is Stanmore, though connections to London are also available from Bushey Overground Rail Station and we are well linked by bus routes.
Our Campus
Whilst we are one of the oldest independent schools in the UK our buildings and facilities are modern and extensive. Our grounds are green and generous in space.

Our Junior School has its own campus within the School grounds. The facilities are modern and very well resourced, with a science lab, library, food technology room and several large spaces. There is also The Nursery which has specialist play and learning equipment for the very youngest. Outside there are various playground areas which are well used by our children.

In the Senior School each academic department has its own area. Our Art department is a light and airy building which houses Art, Photography, Ceramics as well as textiles. There is a Science building with several labs which are well equipped. We have a separate Maths, Humanities, Languages and English areas as well as several computer suites. There are several large performance spaces incluing a drama studio. The Sixth Form Centre is home to several work spaces, common rooms and UCAS library. Our main school library is large and offers flexible space that is often used for teaching as well as independent study. We are in the process of building a new Music and performance space which will be ready for the new year.

The Chapel at St Margaret's is an important space for reflection and music. It is used for assemblies as well as religious services such as communion for those that wish to take part.
Waterhouse
The Waterhouse building is well loved by our pupils and 'home' to our community
Despite being built at the end of the 19th century it has adapted tremendously well with our School.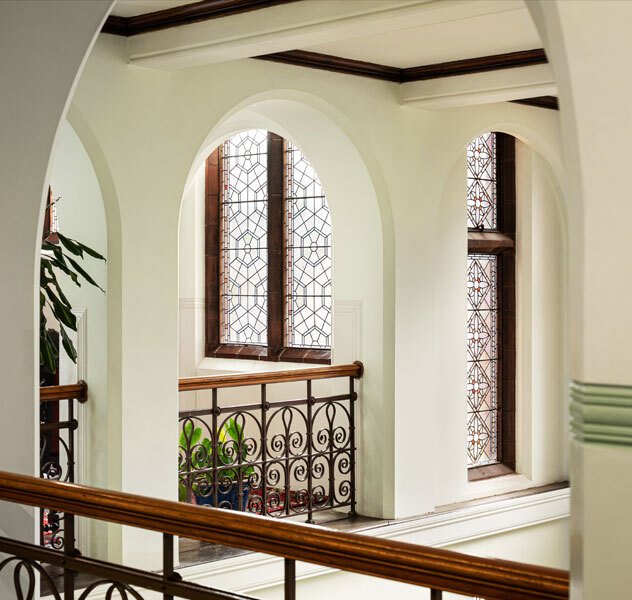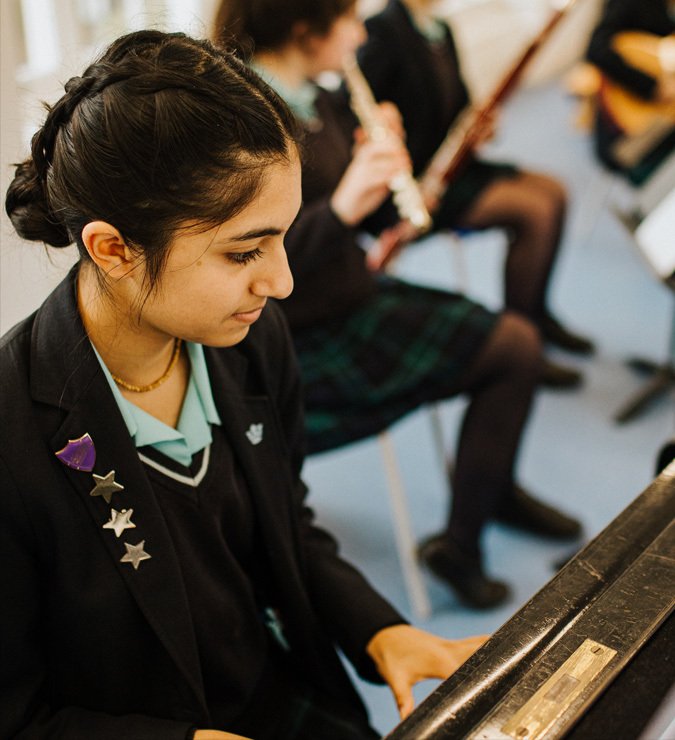 Our Music Centre
The new Music Centre will provide modern and flexible teaching spaces, as well as light indoor and outdoor performance areas.
Our Sports Facilities
A wide range of sporting facilities and pitches
Along with our swimming pool, there is a fitness centre, dance studio, all weather pitches and courts, as well as our multi purpose sports hall.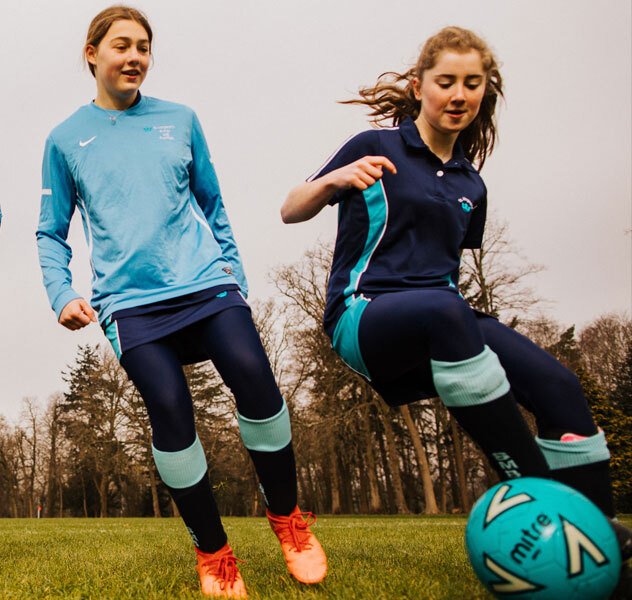 Our Grounds
We like to get our pupils outside
Our grounds are used for sporting activities, co-curricular clubs, team building activities, as well as lessons and social events.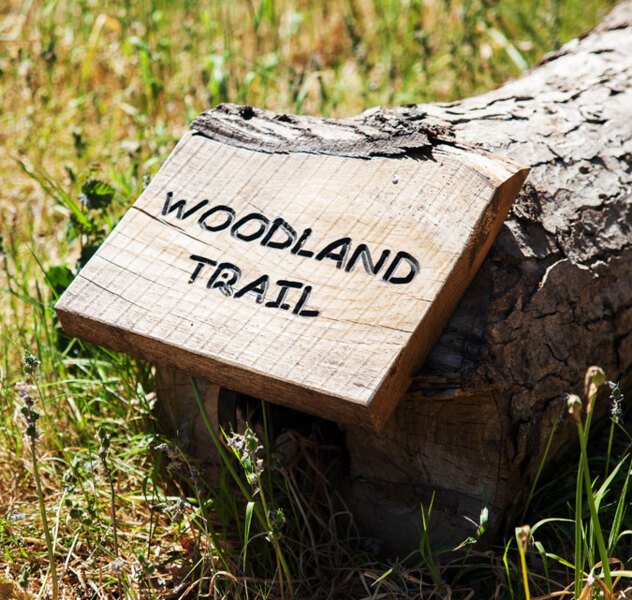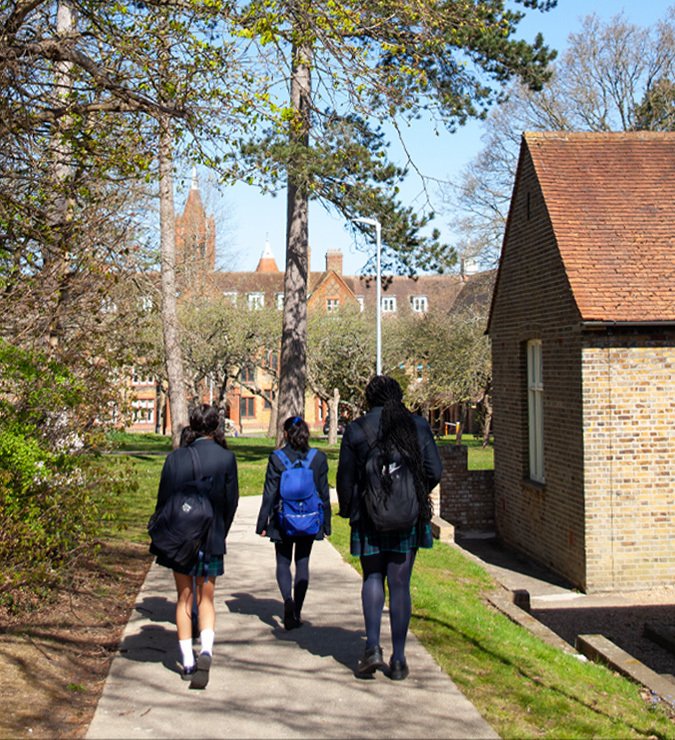 Travelling to School
"The school coach is fun because I get to be with my friends, listen to music and chat with the older pupils."
360° Campus Tour
Our campus tour is designed to help give you a sense of our grounds and facilities if you cannot visit.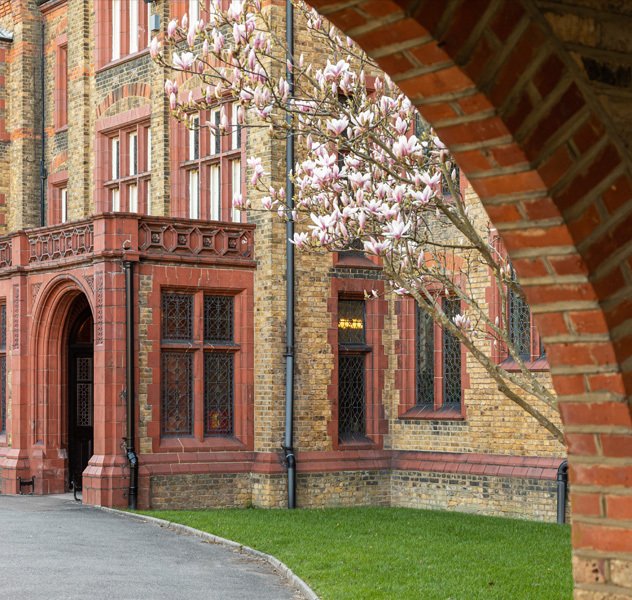 Take a look at our Prospectus
"I have never known any school to provide such support where pupils are treated with such individual care and attention, but also where parents are included every step of the way"