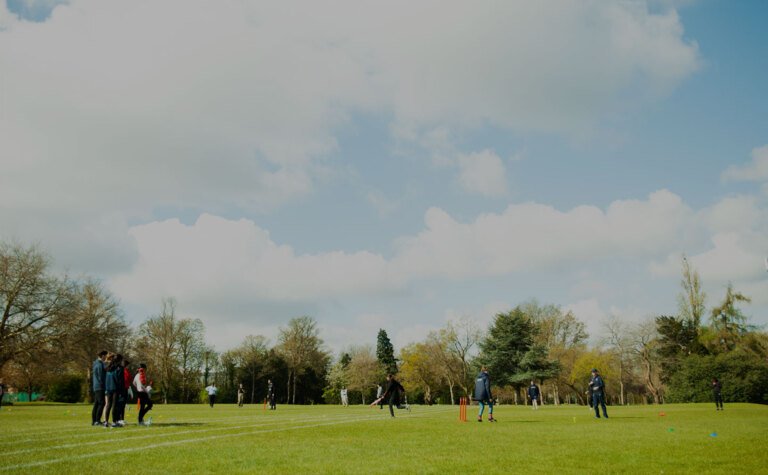 Our Grounds
Room to play, compete and grow
St Margaret's School is set in the beautiful serenity of over 60 acres of woodland. Our grounds provide a picturesque home for our community.
Our grounds are maintained throughout the year by our highly skilled groundsmen who ensure that the area is safe and in pristine condition. There is plenty of space for our grass and all weather pitches. We have a variety of playing spaces for our youngest children, our woodland trail and several ponds. Pupils enjoy walks around the grounds as well as sporting activities throughout the week.

One of the most popular outside spaces for our Senior School pupils is the orchard which sits opposite the Waterhouse building. Here nature thrives, it is a space where children like to seal friendships, eat their lunch or catch up with a teacher. It is a space that we use for receptions as audiences spill out of the events in the Grant Hall or Chapel. This year our Art exhibition will take place here accompanied by afternoon tea. Many of our parent-teacher catch-ups and staff gatherings take place in the orchard as it is much loved and central to our School.

Our outdoor education curriculum starts with the youngest pupils whether using the mud kitchens, the pirate ship, fairy gardens or walking the trails to spot a squirrel, woodpecker or paraquet; there is plenty of wildlife here which gives this well positioned school, just 20 minutes by train to London and inside the M25 a sense of being truly in the country. Our senior pupils use our site for bushcraft practice, Duke of Edinburgh Award preparation and induction campouts. Our boarders will have a game of 3 on 3 basketball between study and dinner. You have to see how our pupils use our site to really understand life here.
Latest Stories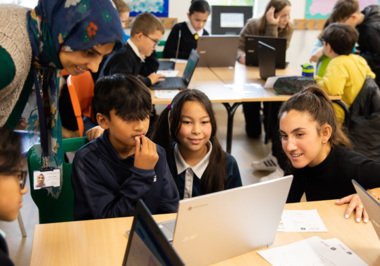 STEAM Festival: Inspiring Young Minds
27th November 2023
Our recent STEAM festival was designed to inspire and challenge pupils through a range of exciting and enriching off-timetable activities.
Read Now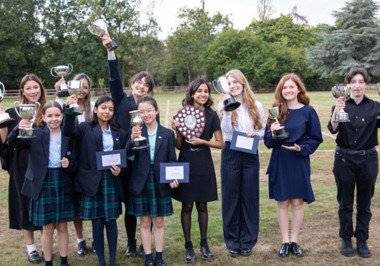 Prize Giving 2023
19th September 2023
Each year our annual Prize Giving event is a day dedicated to celebrating pupil achievement and endeavour.
Read Now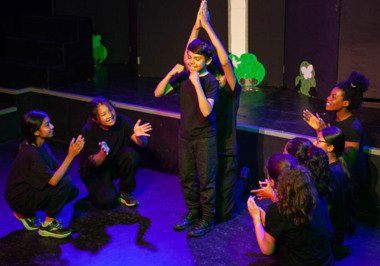 Arts Festival 2023
12th September 2023
As we look forward to Prize Giving celebrations at the end of this week, there is just time to look back to the end of the summer term when our annual Arts Festival took over our hearts and minds.
Read Now
Take a look at our Prospectus
"One thing I have enjoyed since joining is the friendly atmosphere, everyone is always looking out for one another"