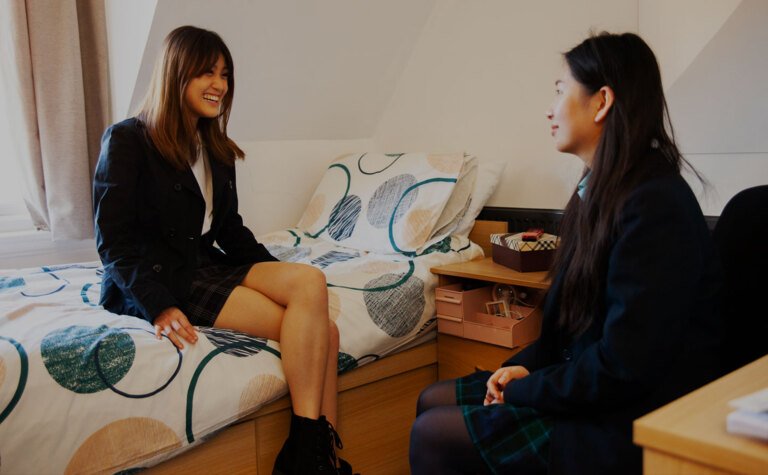 Boarding Life
A happy, thriving boarding house with a long tradition
Being in the Boarding House means that pupils can fully immerse themselves in their studies and the wider life of the School.
Life as a boarder at St Margaret's provides pupils with a sense of community, alongside supportive pastoral care. Wonderful lifelong friendships are formed during their time in the Boarding House.

Our boarding staff are always on hand should any of the pupils feel that they need a chat. Ensuring our boarders are happy, comfortable and safe is at the forefront of priorities.

The convenience of being on the School site means that less time is spent travelling which enables our boarders to dedicate more time to their academic aspirations.

Every Saturday there is an outing on offer which is free of charge to all full boarders.

We visit a variety of different places ranging from fun days out at theme parks to cultural experiences at historical attractions such as Windsor Castle. Trips to local towns such as Oxford, Cambridge and Brighton often prove popular as these provide pupils with the opportunity to go shopping with friends.

We also provide opportunities throughout the year for the pupils to try taster sessions in different activities. In the past the boarders have tried horse riding, skiing, fencing, street dancing, climbing and go karting.
Latest Stories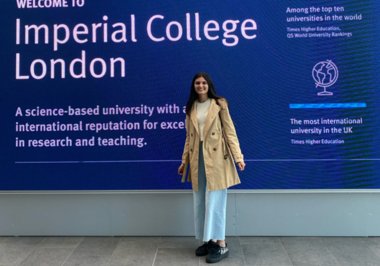 20 minutes with... Aryaa Desai
21st June 2021
A Year 7 trip to the European Space Centre in Belgium sparked an interest in all things 'space' for Aryaa Desai, who left St Margaret's in July 2020 and has just completed her first year studying Aeronautical Engineering at Imperial College, London.
Read Now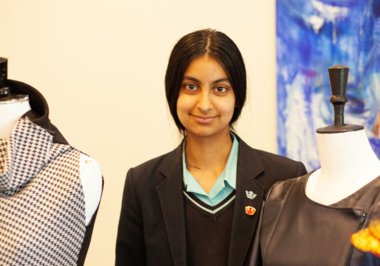 The Business of Fashion
11th June 2021
At the tender age of just 5, Sohni, now a St Margaret's Year 8 pupil, joined Little Hands, a fashion club in Finchley. Whilst other 5 year olds were learning to ride a bike or at a dance class, Sohni was at her sewing machine creating her very first clothing collection.
Read Now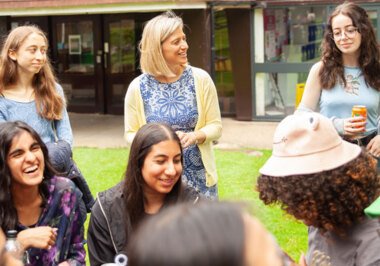 Last Day of School......Ever!!!
8th June 2021
"We are incredibly sad to be saying goodbye to this year group and we will miss their characteristic warmth, resilience and good humour. It has not been an easy two years but they have continued to achieve great successes during this time."
Read Now
Take a look at our Prospectus
"The pastoral care is one of the main reasons we decided this was the school for our daughter"