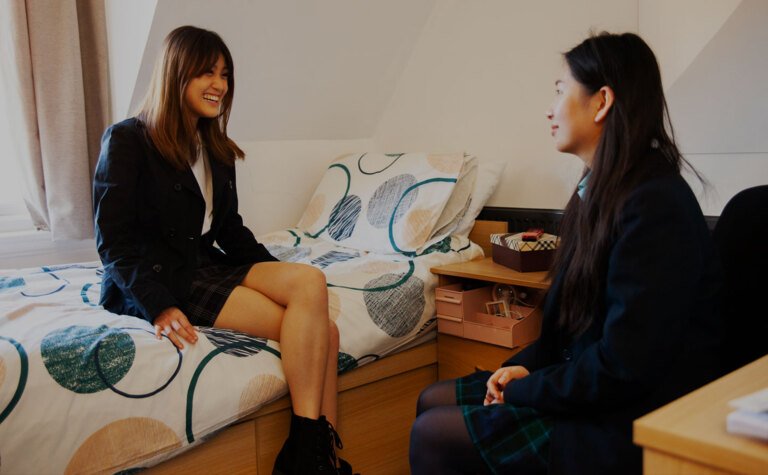 Boarding Life
A happy, thriving boarding house with a long tradition
Being in the Boarding House means that pupils can fully immerse themselves in their studies and the wider life of the School.
Life as a boarder at St Margaret's provides pupils with a sense of community, alongside supportive pastoral care. Wonderful lifelong friendships are formed during their time in the Boarding House.

Our boarding staff are always on hand should any of the pupils feel that they need a chat. Ensuring our boarders are happy, comfortable and safe is at the forefront of priorities.

The convenience of being on the School site means that less time is spent travelling which enables our boarders to dedicate more time to their academic aspirations.

Every Saturday there is an outing on offer which is free of charge to all full boarders.

We visit a variety of different places ranging from fun days out at theme parks to cultural experiences at historical attractions such as Windsor Castle. Trips to local towns such as Oxford, Cambridge and Brighton often prove popular as these provide pupils with the opportunity to go shopping with friends.

We also provide opportunities throughout the year for the pupils to try taster sessions in different activities. In the past the boarders have tried horse riding, skiing, fencing, street dancing, climbing and go karting.
Latest Stories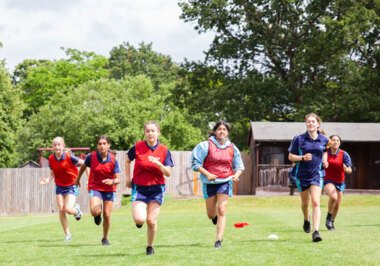 New Partnership with FMS UK
29th November 2021
We are delighted to have partnered with FMS UK to introduce a new movement programme into our Sport and PE curriculum.
Read Now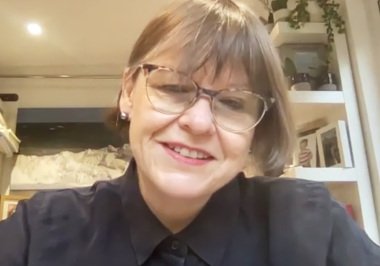 20 minutes with...Alice Farnham
20th November 2021
Last week we were joined by Alice Farnham, former Head of School and now celebrated female conductor, for the latest episode in our 20 minutes with webinars.
Read Now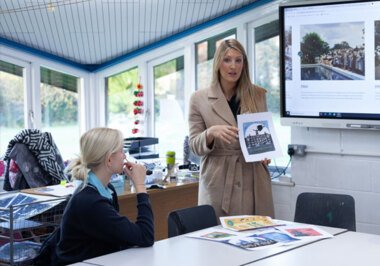 St Margaret's Day 2021
17th November 2021
Every year we take a day to celebrate our namesake, St Margaret. Known for her kindness and life of service, she remains a role model for who we are today and there are always both new events and long-standing traditions that mark the day.
Read Now
Take a look at our Prospectus
"The pastoral care is one of the main reasons we decided this was the school for our daughter"