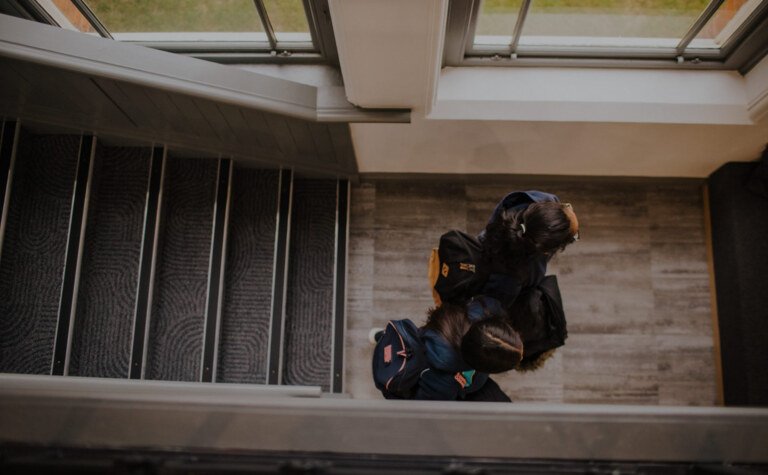 Our Day
Our pupils want to make the most out of their day
Our school day supports our aim to challenge and enrich the lives of our pupils, whilst offering families the highest levels of support through our wraparound care.
We run a two week timetable, with six one hour lessons each day, offering a high level of contact time in each subject. The rhythms of each day vary: outside lessons, there are dedicated games afternoons for every year group. Each week, there are two scheduled enrichment sessions which take place during the day, ensuring pupils can participate in the co-curricular programme and still be home in good time.

With a twenty minute morning break and a clear hour for lunch each day, there is plenty of time for students to socialise, or to catch up with staff if they need a bit of extra one-to-one help.

Every week pupils attend Chapel and a whole school assembly which provide opportunities for the community to come together.

For those pupils wishing to make use of the school's resources, we run a supervised study facility until 6pm Monday to Thursday and there is also the opportunity for Day Boarding where pupils can join the boarders for breakfast and supper in the Dining Hall.
Our Food
St Margaret's offers a great range of food choices which reflects our diverse community and their meal preferences.

A good number in our community are vegetarian. On a daily basis there are 10 varieties of salad, a Chef Special of the Day; there is always soup and bread; 10 hot dishes offering a choice of vegan, vegetarian and non-vegetarian; one hot dessert, five different dessert pots and our legendary cakes. There is something for even the fussiest of eaters.
Pupils' dietary requirements are always considered when preparing meals, and we are pleased to say that we are a nut-free school.
Our caterers work closely with our students to ensure we are keeping everyone involved and well fed. Special and important days are celebrated through the menu and help connect our pupils from different nationalities. The take-away nights and treat nights as well as BBQ events and Sixth Form pizza nights are all important dates in the calendar.
Latest Stories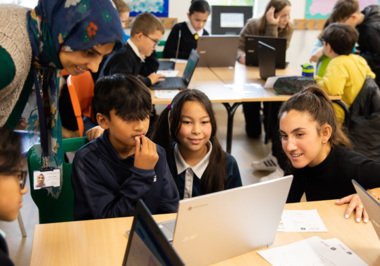 STEAM Festival: Inspiring Young Minds
27th November 2023
Our recent STEAM festival was designed to inspire and challenge pupils through a range of exciting and enriching off-timetable activities.
Read Now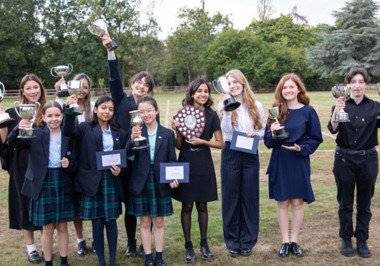 Prize Giving 2023
19th September 2023
Each year our annual Prize Giving event is a day dedicated to celebrating pupil achievement and endeavour.
Read Now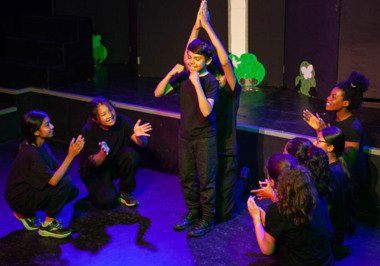 Arts Festival 2023
12th September 2023
As we look forward to Prize Giving celebrations at the end of this week, there is just time to look back to the end of the summer term when our annual Arts Festival took over our hearts and minds.
Read Now
Take a look at our Prospectus
"The teaching staff are excellent"