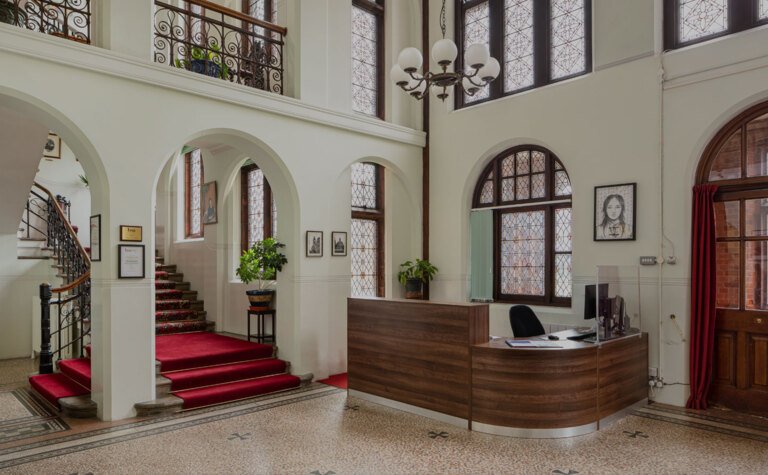 Waterhouse
The Waterhouse building is at the heart of our school
The Waterhouse is Grade II listed and stands tall on Merry Hill.
The Waterhouse building is named after its architect, Sir Alfred Waterhouse. The National History Museum is one of his other noteworthy buildings.

Alfred Waterhouse was the President of the Royal Institute of British Architects from 1888-1891 and one of the best architects of his time. Waterhouse favoured the Victorian Gothic revival style with towers, dramatic skylines and elaborately decorated exteriors. Some of his buildings were the most brightly coloured in Victorian London, and his design for St Margaret's School was no exception. In 1894 the original blueprints were drawn up by Waterhouse and building began in 1895 and was completed in 1897.

The building was designed on the lines of an English country house with an imposing staircase leading to galleries, all emphasising the connection to the interior. Waterhouse personally designed the terracotta shapes and relief patterns of flowers which can be seen all around the building.

Waterhouse was inspired by his visits to Italy and based the entrance design on an Italian villa he had seen on his travels. He liked the way light poured in and he incorporated this concept by using lightly tinted high windows in the main entrance. Exquisite workmanship is shown in the layers of wrought iron to allow light to flood into the first-floor corridor. The building's innovative design means that the decorative towers and chimneys also provide flues for the modern-day central heating system.

Today the Waterhouse building is used for classrooms, the boarding house, the dining facilities, library, drama studio, various offices and main reception.
Latest Stories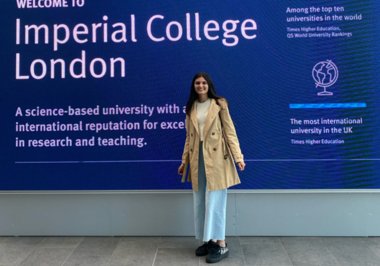 20 minutes with... Aryaa Desai
21st June 2021
A Year 7 trip to the European Space Centre in Belgium sparked an interest in all things 'space' for Aryaa Desai, who left St Margaret's in July 2020 and has just completed her first year studying Aeronautical Engineering at Imperial College, London.
Read Now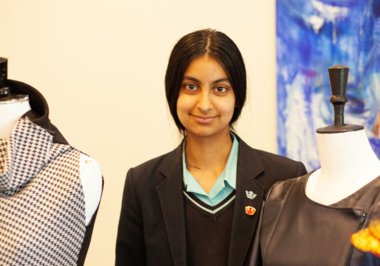 The Business of Fashion
11th June 2021
At the tender age of just 5, Sohni, now a St Margaret's Year 8 pupil, joined Little Hands, a fashion club in Finchley. Whilst other 5 year olds were learning to ride a bike or at a dance class, Sohni was at her sewing machine creating her very first clothing collection.
Read Now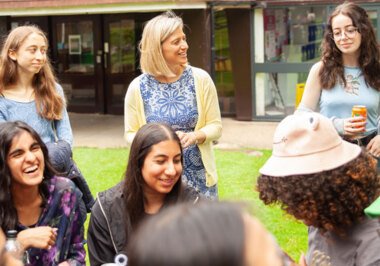 Last Day of School......Ever!!!
8th June 2021
"We are incredibly sad to be saying goodbye to this year group and we will miss their characteristic warmth, resilience and good humour. It has not been an easy two years but they have continued to achieve great successes during this time."
Read Now
Take a look at our Prospectus
We have a uniquely modern and inclusive way of seeing the world that is not clouded by the way 'it has always been done'