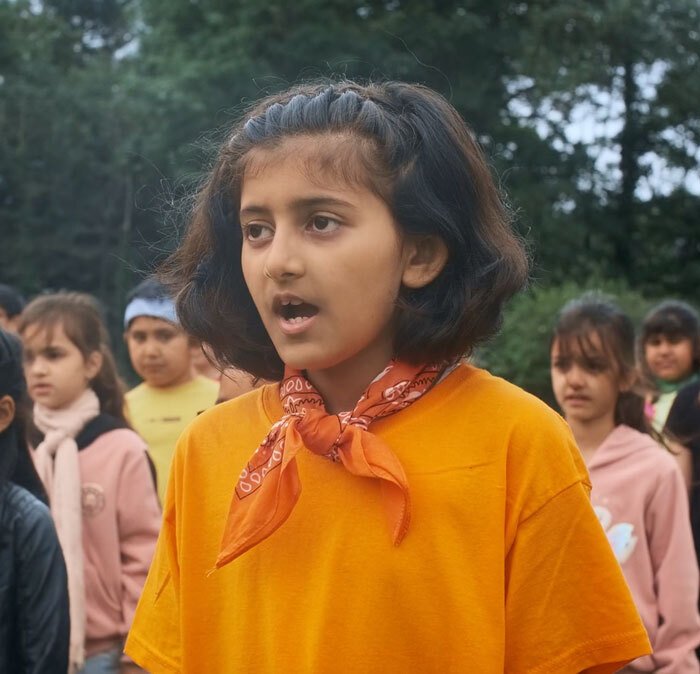 First Things First…..
13th July 2021
Inspired by a children's choir cover version of Believer by Imagine Dragons, our super-talented Director of Music, Ms Bird, spent much of her free time during the January lockdown planning a St Margaret's School version of the song and video.
Knowing that end-of-year concerts were unlikely, Ms Bird started to rehearse the song during online lockdown lessons, asking pupils to send in their home-made recordings. Once back in school in person, there were more rehearsals, recordings of whole groups and choreography to learn. With over 100 tracks to edit and mix, getting the project off the ground was no mean feat!

Many pupils from Year 3 through to Year 9 had a role to play whether it was singing, dancing, playing instruments or choreographing the dance sequences.
"I've done a lot of performing but I've never made a music video before"
Ms Bird would like to extend her thanks to all the staff who supported the project in so many ways, to the parents for their help with the recordings made at home and, of course, to St Margaret's fantastic pupils!
Credits:
Pupils: Years 3 - 9
Soloists: Saachie, Isabella, Anaya, Shriya, Morin, Moni, Milly A, and Milly M
B vox: Evie & Anastasia, Anjali and Maisie
Dancers: Sophia*, Florence, Eliza, Lily, Izzy, Shriya and Maya
*Choreography by Sophia
Musicians: Silvia, Joliesse, Sofia, and Sammy-Jo
Musical direction and additional parts: Michelle Bird
Movement and dance supervisor: Dulcie Pimlott
Additional rehearsal: Mark Hammond
Video Production: Tom Le Bon
Drone Footage: The Drone Photo Company
Backing track licence supplied by Karaoke Version www.karaoke-version.com and Tency Music www.tencymusic.com
Related Stories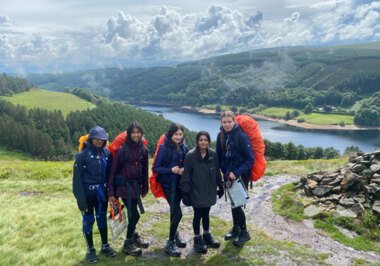 Duke of Edinburgh's Award: Stepping out of your comfort zone
3rd August 2021
Each year St Margaret's School pupils from Year 10 upwards have the opportunity to take part in the Duke of Edinburgh's Award. With each new challenge students are encouraged to achieve more than they ever thought possible.
Read Now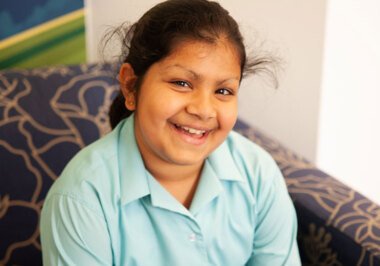 All dressed up
23rd July 2021
Outside of school Reya attends charity-run classes for children called Shrimad Rajchandra Arhat Touch and learns about the importance of charitable work.
Read Now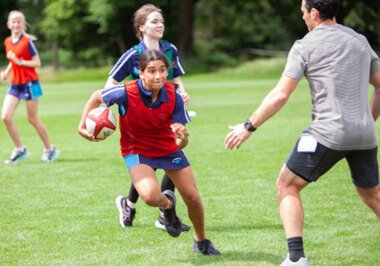 Masterclass at St Margaret's
29th June 2021
Last week we welcomed Kevin Barrett, former scrum-half for Saracens, into School to deliver a masterclass to our sports scholars and GCSE PE pupils.
Read Now