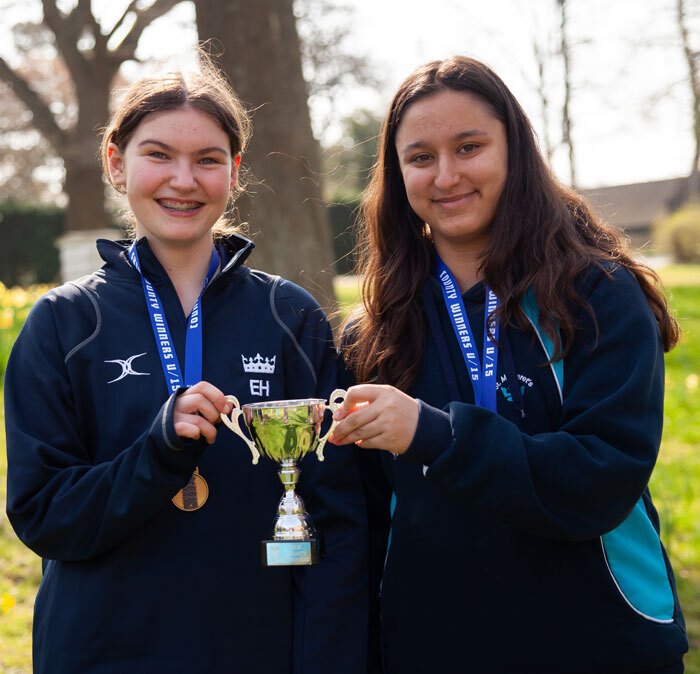 U15 Hertfordshire County Cricket Championships Win
28th March 2022
A group of twelve talented Year 10 students at St Margaret's are celebrating this week, having won the U15 County Cricket Championships for Hertfordshire.
The finals tournament, which took place on Wednesday 23 March, across two days, saw the girls compete locally against other finalists - Beaumont School in St Albans, Presdales School in Ware and Roundwood Park School in Harpenden. In a round robin of final matches, the 10 player squad at St Margaret's were victorious, winning all three games, and taking home the prestigious championship title.
"We all worked hard as a team as we batted and bowled our way to a win!"
During the finals, Safia (Team Captain) and Megan (Year 10) both bowled with incredible skill and accuracy, taking vital wickets at crucial moments. With bat in hand, the team each steered home the St Margaret's win with confidence and authority across all three of the exciting games. Mr Dan Payne-Cook, Director of Sport at St Margaret's said, "The girls were very nervous leading up to their first ever competitive cricketing competition, but their unity and their obvious desire to learn, has really shone through. The girls' positivity and support for one another really makes the team greater than the sum of its parts. Long may this continue as we progress into the regional finals where we will be competing against the winners of Berkshire, Buckinghamshire, Hampshire, Kent, Middlesex, Surrey and Sussex."
Related Stories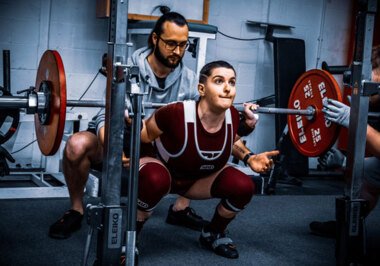 Meet Jodie: She's Just Qualified for the British Powerlifting Championships
13th May 2022
Up until a year ago, Jodie, Year 12, had never even heard of powerlifting. She was introduced to it by her personal trainer, who noticed that she was unusually strong for her age. She has been powerlifting since April 2021 and now trains four times per week.
Read Now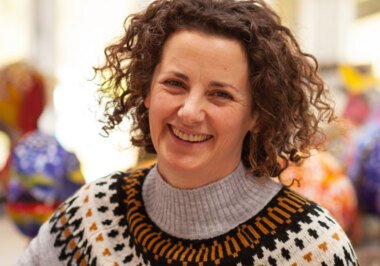 Introducing Nadine Sender, Head of Art and Design
21st April 2022
We are delighted to introduce Nadine Sender, St Margaret's Head of Art and Design.
Read Now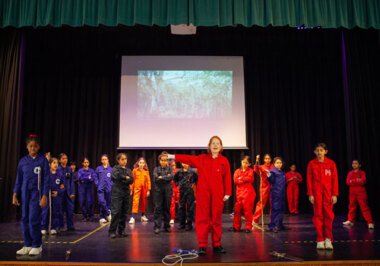 Wherefore Art Thou Romeo…
17th March 2022
This week saw Junior School pupils taking part in the annual Shakespeare Schools Festival, a cultural education project that supports young people to perform abridged Shakespeare plays on professional theatre stages.
Read Now