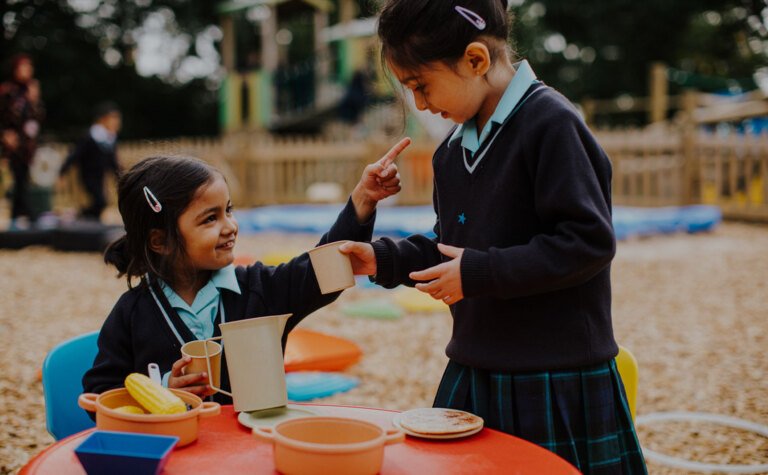 Our Day & Wraparound Care
Families have peace of mind that the children are well cared for, happy and engaged across the whole day
All children in the Junior School, from ages 2 to 11, can be cared for from 7.30am to 6pm.

We offer wraparound care where, in the morning, we offer a delicious breakfast hosted in the main School dining room with our boarders.

The children then begin their school day at 8am and finish at 4pm.

At 4pm, our youngest children in Lower Junior move into After School Club in a home-away-from-home environment. Here, after enjoying a snack, they complete their homework and then enjoy a relaxing time with arts and crafts, games and outdoor play.

Children can be picked up anytime between 4pm and 6pm (5pm on Friday).

Year 3 to Year 6 has the option to stay for Supervised Study for an hour in a classroom with a teacher focused on school work, or use the time to access our many educational platforms such as Atom Learning or Times Table Rock Stars.
Our Food
St Margaret's offers a great range of food choices which reflects our diverse community and their meal preferences.

A good number in our community are vegetarian. On a daily basis there are 10 varieties of salad, a Chef Special of the Day; there is always soup and bread; 10 hot dishes offering a choice of vegan, vegetarian and non-vegetarian; one hot dessert, five different dessert pots and our legendary cakes. There is something for even the fussiest of eaters.

Pupils' dietary requirements are always considered when preparing meals, and we are pleased to say that we are a nut-free school.

Our caterers work closely with our students to ensure we are keeping everyone involved and well fed. Special and important days are celebrated through the menu and help connect our pupils from different nationalities. The take-away nights and treat nights as well as BBQ events and Sixth form pizza nights are all important dates in the calendar.
Latest Stories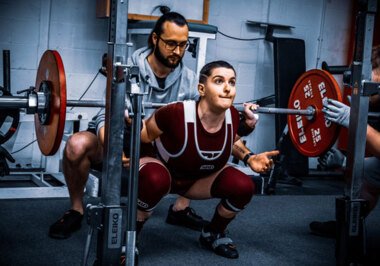 Meet Jodie: She's Just Qualified for the British Powerlifting Championships
13th May 2022
Up until a year ago, Jodie, Year 12, had never even heard of powerlifting. She was introduced to it by her personal trainer, who noticed that she was unusually strong for her age. She has been powerlifting since April 2021 and now trains four times per week.
Read Now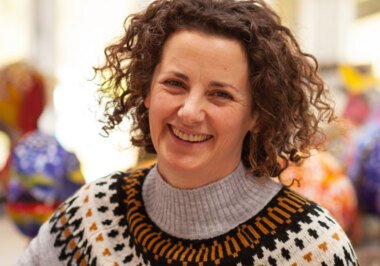 Introducing Nadine Sender, Head of Art and Design
21st April 2022
We are delighted to introduce Nadine Sender, St Margaret's Head of Art and Design.
Read Now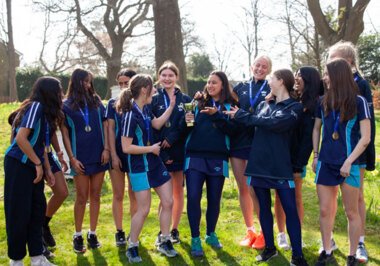 U15 Hertfordshire County Cricket Championships Win
28th March 2022
A group of twelve talented Year 10 students at St Margaret's are celebrating this week, having won the U15 County Cricket Championships for Hertfordshire.
Read Now
Take a look at our Prospectus
"I think St Margaret's is a fun school, there is a lot of space for playing and studying"