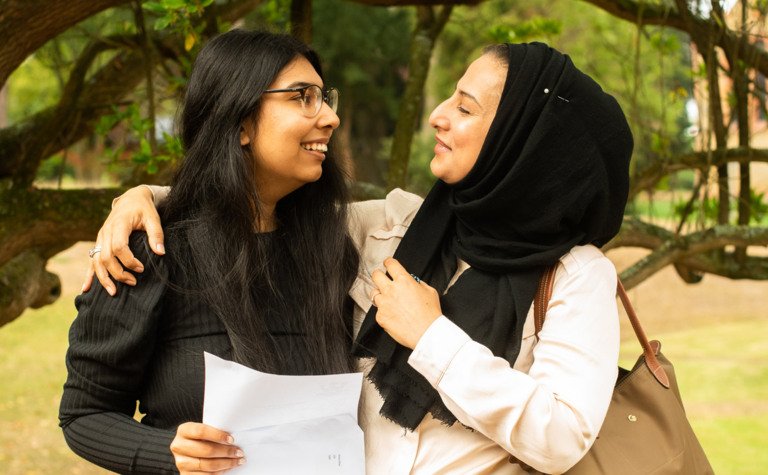 Working With Families
Together we make our community
We believe in working in triangle with the child, School and family.
There are a good number of opportunities to be in touch with teaching and pastoral staff. Crucially there are plenty of early occasions at the start of your child's time here to be in direct contact with staff, including senior staff, to ensure that the transition is a smooth one.
For the youngest pupils, we understand that parents will benefit from daily communication and the day books help keep home informed. Our children in Lower Junior enjoy seeing the connection between their School and home and enjoy sharing their 'WOW' moments.
When it comes to options in the Senior School, or considering future courses and careers, there are a plethora of events for both child and parent.
Of course, there are also the regular parents' evenings. As we move forward away from lockdown we are considering how we can offer both in person and online video conferencing to offer parents the choice of options.
Our pastoral events for parents are very well received and involve experts in their fields. The series is aimed to support parents navigate some of the more difficult areas of modern life parenting. Recent events have covered topics such as coming out of lockdown and perfectionism.
"Before my daughter was at St Margaret's, I had never known a school where pupils were treated with such individual care and attention, and where parents were included every step of the way"
Throughout the School we use email to supplement our events and to keep in touch with parents; we encourage direct links with tutors and form teachers. There are regular updates home and our parent portal and website means key information is always at hand.
Next year we launch our form reps so that parents can support one another, especially important if you are new to the School.
We encourage parents, in normal times, into the School to attend concerts, plays and support our many fixtures. There are some annual events such as Sports Day, Prize-giving and Christmas carol concerts, that are important features in parents' calendars. Parents are invited to many of our School events and sometimes take a starring role - such as our 20 minutes in conversation with…series, which is aimed to inform students about a particular career path.
Our second-hand uniform store, run by the Friends of St Margaret's, is another example of our parents supporting one another and the coffee mornings that take place at the same time offer a great opportunity to connect.
We welcome feedback, through our Meet the Head events, regular questionnaires, through our parent group the Friends of St Margaret's or by email to the School.
We listen carefully to parents and guardians as it is helps us with a central aim of supporting busy families.
Latest Stories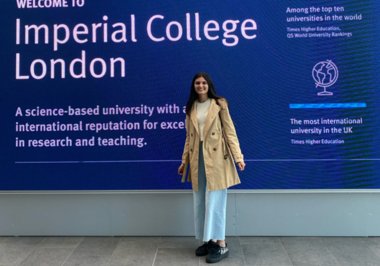 20 minutes with... Aryaa Desai
21st June 2021
A Year 7 trip to the European Space Centre in Belgium sparked an interest in all things 'space' for Aryaa Desai, who left St Margaret's in July 2020 and has just completed her first year studying Aeronautical Engineering at Imperial College, London.
Read Now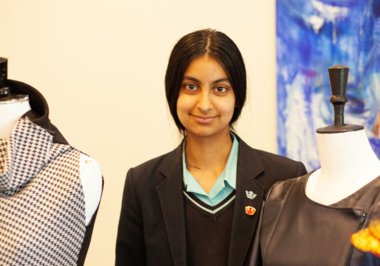 The Business of Fashion
11th June 2021
At the tender age of just 5, Sohni, now a St Margaret's Year 8 pupil, joined Little Hands, a fashion club in Finchley. Whilst other 5 year olds were learning to ride a bike or at a dance class, Sohni was at her sewing machine creating her very first clothing collection.
Read Now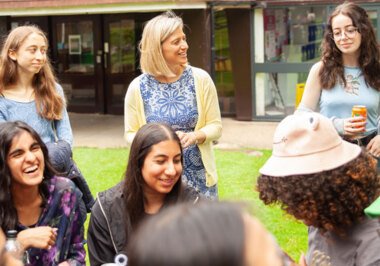 Last Day of School......Ever!!!
8th June 2021
"We are incredibly sad to be saying goodbye to this year group and we will miss their characteristic warmth, resilience and good humour. It has not been an easy two years but they have continued to achieve great successes during this time."
Read Now
Take a look at our Prospectus
"The pastoral care is one of the main reasons we decided this was the school for our daughter"