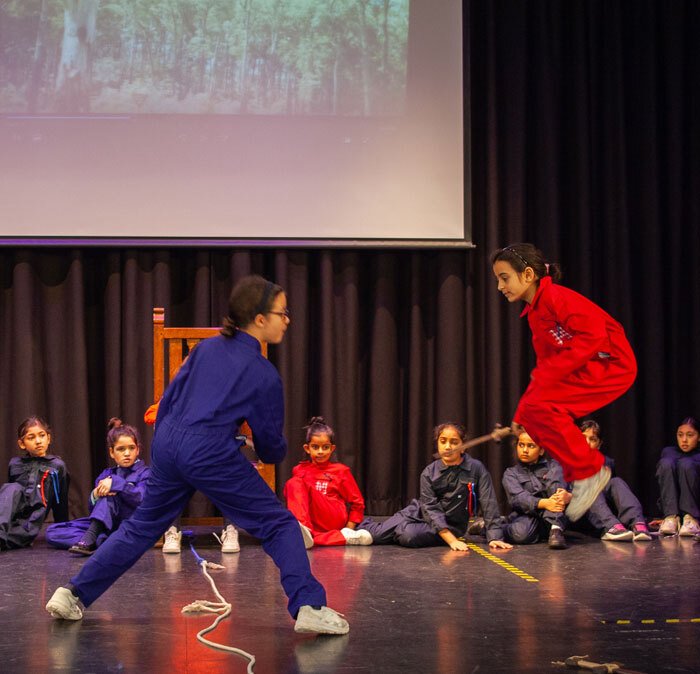 Wherefore Art Thou Romeo…
17th March 2022
This week saw Junior School pupils taking part in the annual Shakespeare Schools Festival, a cultural education project that supports young people to perform abridged Shakespeare plays on professional theatre stages.
The Year 5 cast performed Romeo and Juliet alongside Arnett Hills JMI School, The Beaconsfield School and Queen Elizabeth School at the Watersmeet Theatre in Rickmansworth.

We caught up with Darcey and Morin, the two lead actors playing Romeo and Juliet, just before the big day and both were really proud to be starring as the doomed lovers, even though originally Morin confided she quite wanted to be the nurse! They couldn't wait for their families to come and watch the show, especially the dramatic fight sequences and the final scene where the warring families unite.

All the pupils involved threw themselves into their roles with so much enthusiasm, working hard and remaining focussed through all of the rehearsals, costume fittings and the tech-run through on the day. Head of Junior, Mrs Gray was delighted that Junior School pupils had an opportunity to take part in the festival, "Drama is a key part of life at St Margaret's and performance opportunities make all the difference, I am delighted that our Year 5 children jumped at the chance."
"I'm so proud of Year 5 and their approach to the Shakespeare Schools Festival. They've really embraced the language of Shakespeare with all its challenges and doubled in confidence over this journey. They certainly brought the wow factor in both of their unforgettable performances."
Months of preparation culminated in an exhilarating performance evening with the cast rising to the challenge and delivering an oscar-worthy performance in front of an audience packed with friends, family and staff. Congratulations Year 5, we couldn't be prouder!
Related Stories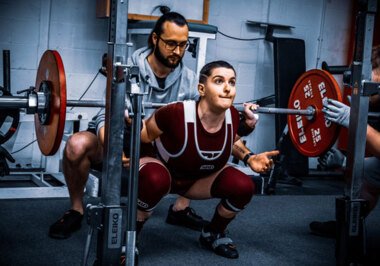 Meet Jodie: She's Just Qualified for the British Powerlifting Championships
13th May 2022
Up until a year ago, Jodie, Year 12, had never even heard of powerlifting. She was introduced to it by her personal trainer, who noticed that she was unusually strong for her age. She has been powerlifting since April 2021 and now trains four times per week.
Read Now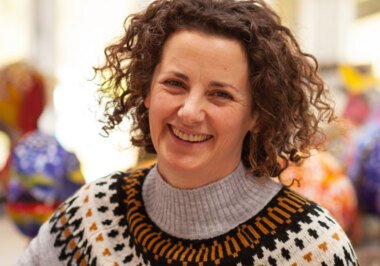 Introducing Nadine Sender, Head of Art and Design
21st April 2022
We are delighted to introduce Nadine Sender, St Margaret's Head of Art and Design.
Read Now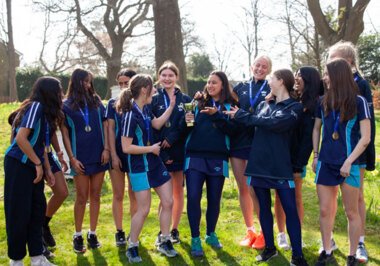 U15 Hertfordshire County Cricket Championships Win
28th March 2022
A group of twelve talented Year 10 students at St Margaret's are celebrating this week, having won the U15 County Cricket Championships for Hertfordshire.
Read Now