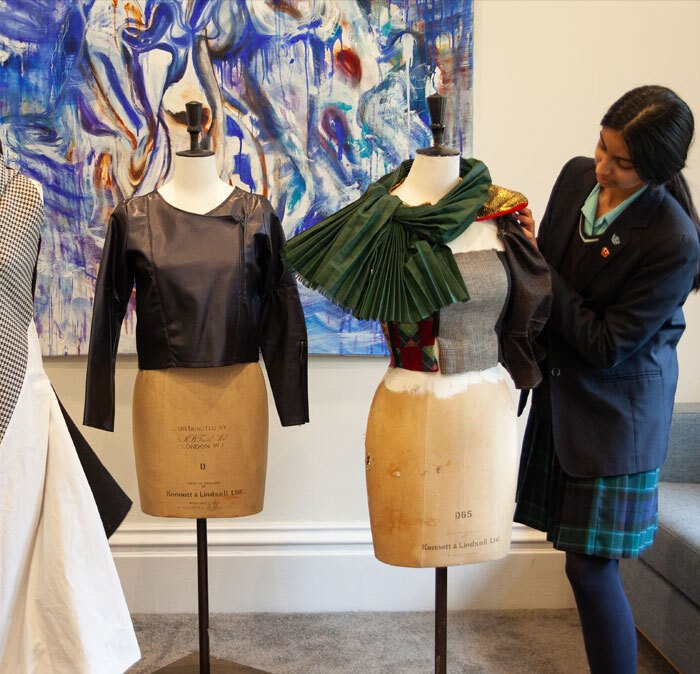 The Business of Fashion
11th June 2021
For Sohni, Little Hands after-school club sparked a passion for design that she hopes will one day take her all the way to Parsons School of Design in New York.
Since those first days at Little Hands, she has gone on to study at The Fashion School in Chelsea, quickly progressing to FashionLab Career, a class which is reserved for the most talented students and those who are interested in pursuing a career in design.
"As soon as I joined The Fashion School, I wanted a challenge and to showcase my passion and ability"
Collaborating with the likes of Alexander McQueen and Chopova Lowena, FashionLab has provided Sohni with opportunities to learn from the very best in the industry. Citing Chanel and Victoria Beckham as inspirations, she has set the bar high with the career dream being the launch of her own internationally recognised haute couture label after graduating from Parsons.
"To be able to see a dress I have designed being worn at the GRAMMYs, well, that would be something amazing!"
As an art scholar at St Margaret's, Sohni will showcase her work at specialist events during the academic year, including fashion shows and gallery exhibitions. To be awarded a scholarship Sohni has already shown that she has a proven track record of excellence in one or more creative disciplines and that she can speak fluently about creative outcomes, "I am really looking forward to working with Ms O'Hanlon and Mrs Cohen to "think big" and take my interest in fashion forward as part of my St Margaret's education. I would really like to expand my skills in photography, art and design and incorporate these skills into my textiles pieces."

Being a Study Buddy prefect also means she will be involved in extra-curricular clubs and events; she will have an opportunity to pass on her skills and expertise and be the inspiration for other pupils.

Described by Caroline Gration, the Director of The Fashion School as "having all of the ingredients to be very successful within the world of art and design. She's talented, analytical, skilled, committed, a super ideas generator and can always think outside the box" Sohni has her future pathway all mapped out. From Finchley to New York Fashion Week, not only do we have no doubt that she will achieve the dream, but we will be cheering her on all the way!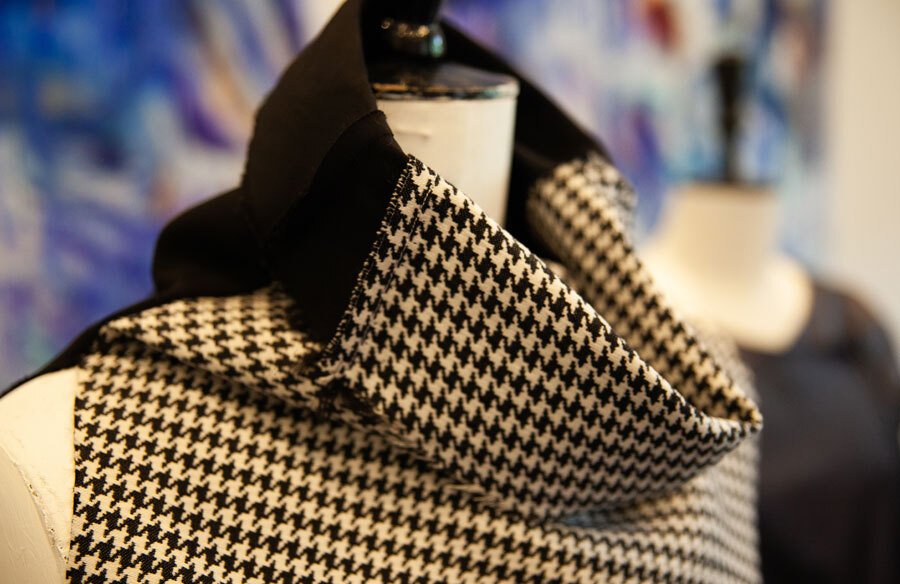 Related Stories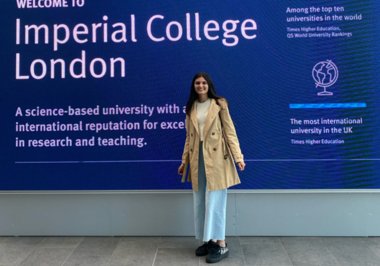 20 minutes with... Aryaa Desai
21st June 2021
A Year 7 trip to the European Space Centre in Belgium sparked an interest in all things 'space' for Aryaa Desai, who left St Margaret's in July 2020 and has just completed her first year studying Aeronautical Engineering at Imperial College, London.
Read Now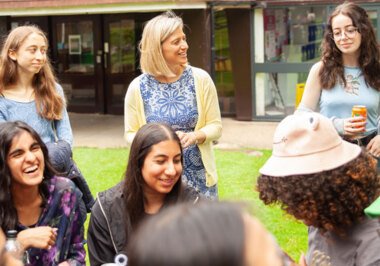 Last Day of School......Ever!!!
8th June 2021
"We are incredibly sad to be saying goodbye to this year group and we will miss their characteristic warmth, resilience and good humour. It has not been an easy two years but they have continued to achieve great successes during this time."
Read Now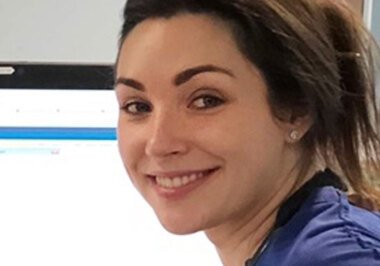 20 minutes with... Dr Natalie Ring
29th May 2021
Continuing our series of pupil-led interviews, this week Head of School Senior, Tomi and Head of School Junior, Sania spoke to alumna Dr Natalie Ring, about her work on the NHS frontline.
Read Now