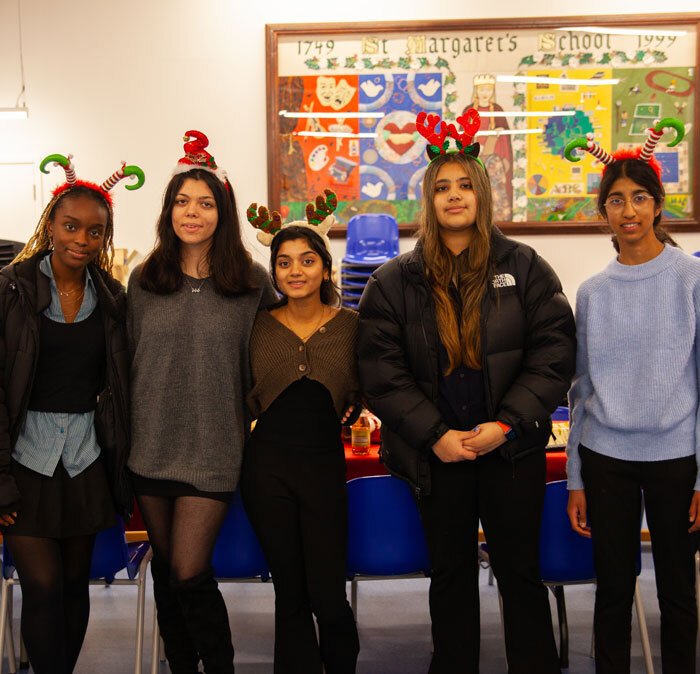 Making Time for Tea at St Margaret's
7th January 2022
Last month St Margaret's Sixth Form students held a Christmas tea party for Afghan children. After hearing an MP speak  about the refugees currently living locally during the weekly academic speaker programme, and learning more about the circumstances that forced them to leave their homes in Afghanistan, a number of pupils felt compelled to find a way to welcome those affected. St Margaret's charity representative, Darshni, came up with the idea of a student-led tea party.

Around 28 Afghan children aged between 3 and 14 were invited with their parents to an afternoon of traditional tea party food, games and crafts. Recognising cultural and language differences, students and teachers all joined in with demonstrating games such as the egg and spoon race, musical chairs and balloon popping, before the children took part. Goodie bags to take home were filled with donations of coats, hats, chocolate and books.

One parent who had been in the UK for 4 months told us how important it was for her children to be able to focus on their education now they were more settled here.

We are delighted to have been able to hold an event like this and hope to run more in the future. We would like to thank all those that donated gifts, alongside the students and teachers that organised the event.

Written by Megan, Y12
Related Stories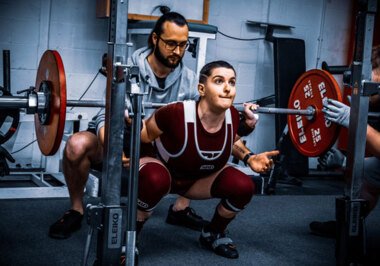 Meet Jodie: She's Just Qualified for the British Powerlifting Championships
13th May 2022
Up until a year ago, Jodie, Year 12, had never even heard of powerlifting. She was introduced to it by her personal trainer, who noticed that she was unusually strong for her age. She has been powerlifting since April 2021 and now trains four times per week.
Read Now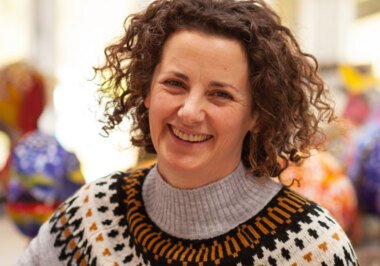 Introducing Nadine Sender, Head of Art and Design
21st April 2022
We are delighted to introduce Nadine Sender, St Margaret's Head of Art and Design.
Read Now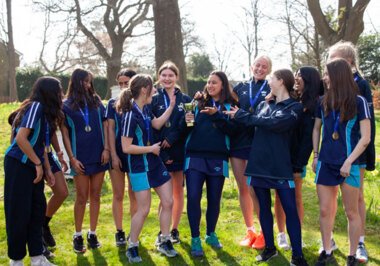 U15 Hertfordshire County Cricket Championships Win
28th March 2022
A group of twelve talented Year 10 students at St Margaret's are celebrating this week, having won the U15 County Cricket Championships for Hertfordshire.
Read Now