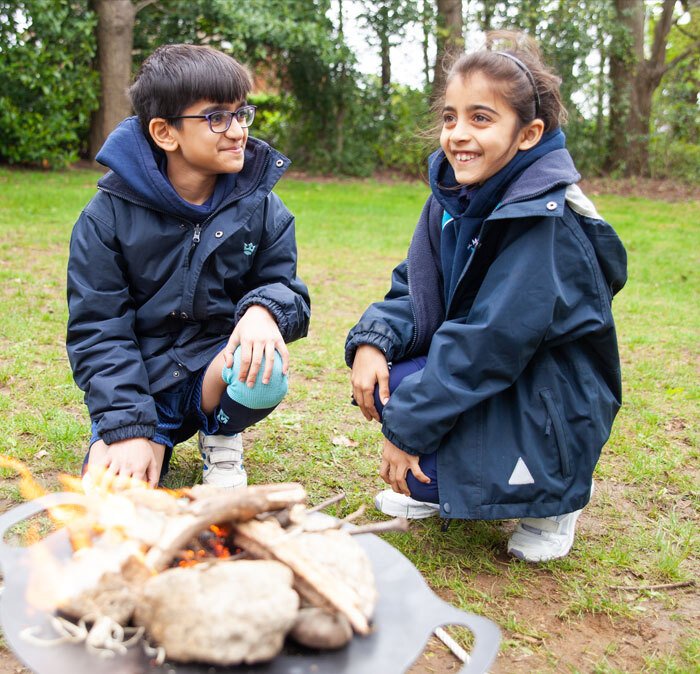 Taking The Classroom Outside
25th May 2021
Roald Dahl once said, "The more risks you allow children to take, the better they learn to take care of themselves."
We have been delighted with the introduction of Outdoor Learning in the Junior School curriculum. This term Year 3 and Year 4 have enjoyed shelter building and learning about keeping safe in survival situations and last week this unit of work focused on teaching children the skill of making a fire.
"The pure joy in the children's faces as they made a spark, then lit the tinder and ignited a fire was wonderful to observe and certainly something we want to see every day in School"
The importance of encouraging children to take risks and enjoy being outdoors in our current climate is key. Risk taking has always been an important part of a child's development, but in a year where children have spent more time indoors than ever before, staff risk assessments have focused rightly on the pandemic, instead of outdoor exploration and adventurous activities. Giving children the opportunity to take part in Outdoor Learning and master the use of a flint and steel has been wonderful for all involved.
Related Stories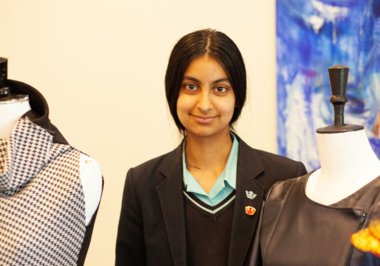 The Business of Fashion
11th June 2021
At the tender age of just 5, Sohni, now a St Margaret's Year 8 pupil, joined Little Hands, a fashion club in Finchley. Whilst other 5 year olds were learning to ride a bike or at a dance class, Sohni was at her sewing machine creating her very first clothing collection.
Read Now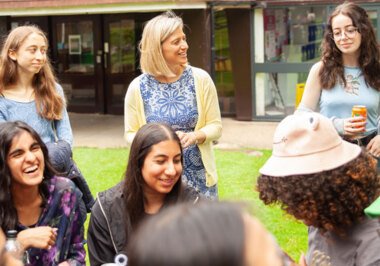 Last Day of School......Ever!!!
8th June 2021
"We are incredibly sad to be saying goodbye to this year group and we will miss their characteristic warmth, resilience and good humour. It has not been an easy two years but they have continued to achieve great successes during this time."
Read Now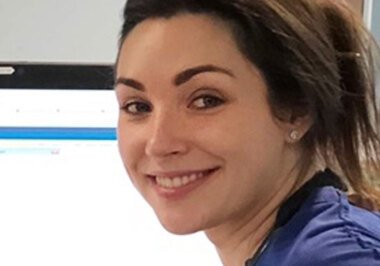 20 minutes with... Dr Natalie Ring
29th May 2021
Continuing our series of pupil-led interviews, this week Head of School Senior, Tomi and Head of School Junior, Sania spoke to alumna Dr Natalie Ring, about her work on the NHS frontline.
Read Now