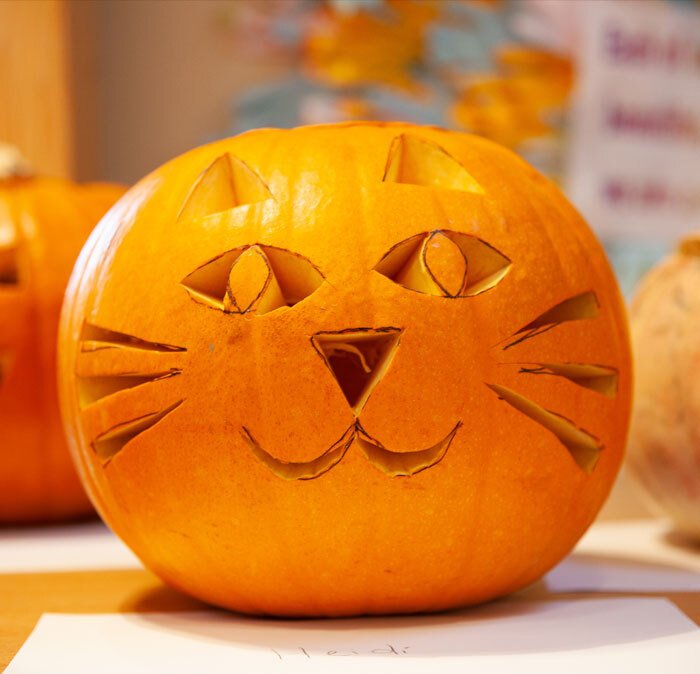 St Margaret's School Pick Your Own Pumpkins
8th November 2021
Last week saw the culmination of weeks of hard work by our most green-fingered and creative pupils, as the pumpkin competition entries were delivered to School to be judged!
We were so delighted last week to see the results of the Pumpkin Seed Competition that was launched before the summer holidays. From those that were home grown, to those that were carved and decorated, the entries were all fantastic. Congratulations to Mayon, Felix, Yasmin, Emily, Alena, Jannah, Tanishka, Heidi, Miri and Arina, who were all our winners in the categories of Best Homegrown Pumpkin, Best Pumpkin Journal, Most Creative Pumpkin, Best Carved Pumpkin and Best Decorated Pumpkin.
Miri (Yr 3): Joint Winner of Best Homegrown Pumpkin
"I planted my pumpkin in the greenhouse, after a little while and when it had a little shoot, we moved it to our allotment. Quite a lot of leaves came and the pumpkin started to grow. We watered it and fed it to take care of it. We might eat it, we have made soup and a pie before."
 Emily (Y6): Joint Winner of Most Creative Pumpkin
"My mum taught me how to crochet and when she told me that you can crochet a pumpkin I wanted to try it out. When I heard about the competition I was eager to put my pumpkin in the event. I love crocheting and I also love making things, so it was the perfect thing for me.

It took quite a lot of time to finish it because there were so many rows, but it soon became a lot quicker and it was worth it. It's lovely to have something that you have made that you're really proud of and I love that about crocheting."
Tanishka (Y6): Joint Winner of Most Creative Pumpkin
"First I cut out the head and started scooping out the stuff inside, then I got a marker and drew my face. I started to carve it out, then after we finished I got some paint and started to colour it green. I got some red and put it inside the eyes and mouth, and then I put a line of red under the eyes. I am excited  that I have won a pumpkin competition, I did not know that there was a competition for making a pumpkin."
"I painted mine white like a ghost, and coloured the top purple and the mouth black, so it was really scary"
Related Stories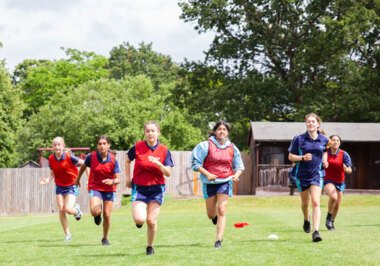 New Partnership with FMS UK
29th November 2021
We are delighted to have partnered with FMS UK to introduce a new movement programme into our Sport and PE curriculum.
Read Now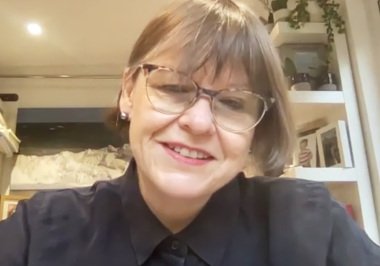 20 minutes with...Alice Farnham
20th November 2021
Last week we were joined by Alice Farnham, former Head of School and now celebrated female conductor, for the latest episode in our 20 minutes with webinars.
Read Now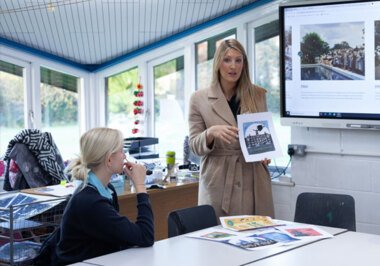 St Margaret's Day 2021
17th November 2021
Every year we take a day to celebrate our namesake, St Margaret. Known for her kindness and life of service, she remains a role model for who we are today and there are always both new events and long-standing traditions that mark the day.
Read Now