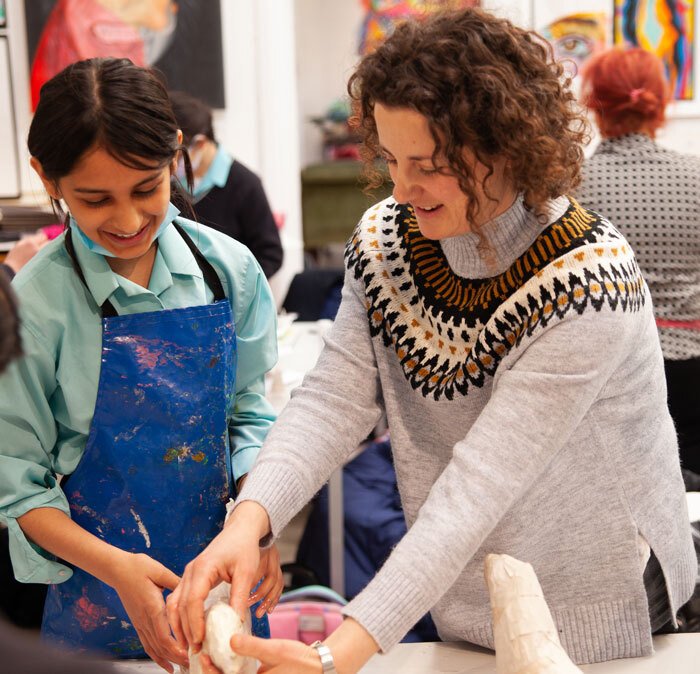 Introducing Nadine Sender, Head of Art and Design
21st April 2022
We are delighted to introduce Nadine Sender, St Margaret's Head of Art and Design.
Miss Nadine Sender began teaching in 2004, training at Watford Grammar School for Girls, before moving on to The John Lyon School where she also ran life drawing and ceramic classes for adults. Subsequently, she accepted a position as Head of Art at The Purcell School for Young Musicians, where she worked for 14 years, before joining us at St Margaret's earlier this year.
Always seeking to improve as an artist, she has expanded her knowledge in a wide variety of media, including ceramics, textiles, sculpture, illustration, printmaking, photography and the digital arts.
"I believe art and design should be accessible to every pupil regardless of ability and am determined to pass on my passion for discovering new and exciting ways to work "
A busy mother of three, she still finds time to create her own art; with a recent project addressing environmental issues being included in the publication 'Artists Responding To'. In her spare time she enjoys drawing, sewing, baking (the more chocolatey, the better), geeky board games, reading, music, films, her vegetable patch and horse riding.
Related Stories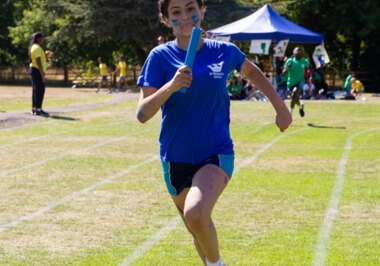 Senior School Sports Day
4th August 2022
The weather wasn't the only thing heating up recently as we celebrated our Senior School Sports Day!
Read Now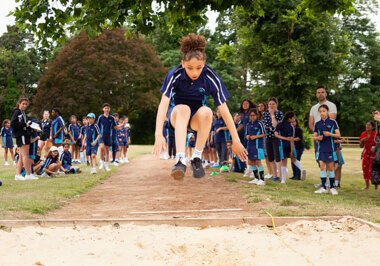 Junior School Sports Day
19th July 2022
Junior School Sports Day has not been quite the same for the last two years. Held under restrictions, it has been a quiet affair; so it was an absolute pleasure to see our families back cheering from the sidelines!
Read Now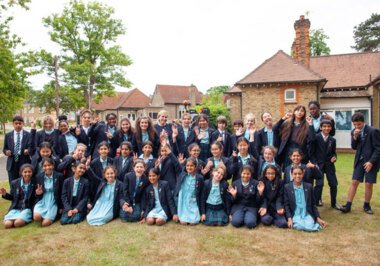 Year 6 Final Assembly
13th July 2022
Last week we were delighted to welcome Nadia Finer, founder of Shy + Mighty, into Junior School to speak at our Year 6 Final Assembly.
Read Now