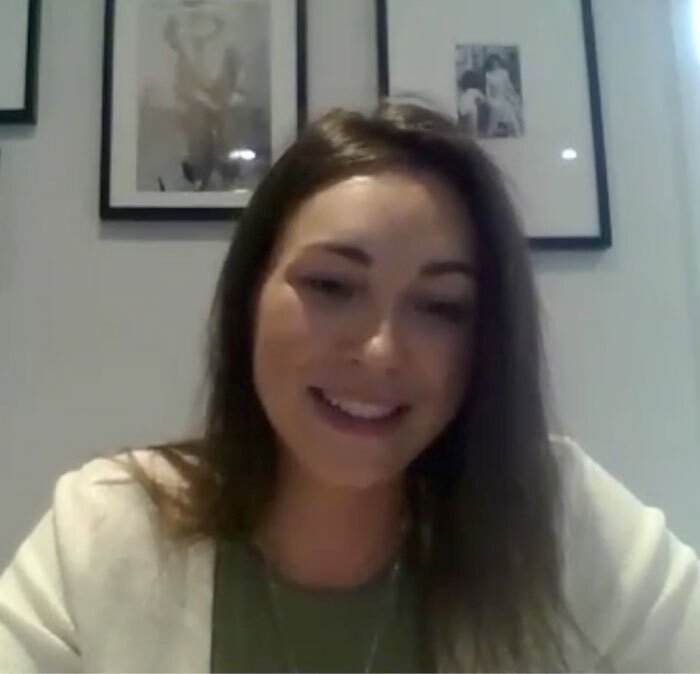 20 minutes with... Dr Natalie Ring
29th May 2021
Dr Natalie Ring left St Margaret's School in 2008 and has since been pursuing her passion. The recent pandemic tested the most resilient of medical professionals and Dr Ring was on the frontline. Dealing with patients in an emergency ward requires a certain level of grit and Natalie has it in bags full.
Natalie is a specialist in Emergency Medicine, and she is just the sort of person you would want to be met by when a particularly bad day ends with a trip to A&E. Professional and self-assured, but also open and warm, she is testament to pursuing a lifelong dream. "I think I realised that I wanted to be a doctor from a very young age, although initially I had more of an interest in veterinary medicine. I recently found an old notebook from a Year 8 class taken by Miss Chatkiewicz in which I had written that I wanted to be a part-time model and a part-time doctor. Evidently the part-time modelling didn't go to plan!"
Whilst she would have been an asset to the world of modelling, Dr Ring is definitely where she wants to be and says "I love my job and I love emergency medicine." She admits that when she left school, she was unaware of the challenges of being in the 'real world' - "At 18 I had no preconceived ideas and conceptions about it being a male dominated profession, coming from a girls' school I went in not quite understanding the world at that point."
She started St Margaret's in Year 7 and went on to read Medicine at the University of Birmingham in September 2008. Natalie formed lifelong friendships at school and says that "those friendships have grown from being at St Margaret's together; we often reminisce about our school days and how we loved eating lunch together in the Dining Hall, and the ploughman's salads with cheese and crackers bring back fond memories! I had great relationships with all my teachers; I believe they were fair and approachable and this led to a better learning environment."

Her profession requires her to be compassionate and she believes much of that was instilled in her during her time at St Margaret's where she feels you are "taught how to be kind, empathetic and to always think of others." She adds that " at St Margaret's we were shown how to be courteous with simple things such as holding the door open for the person behind you - those sorts of things may not be as prevalent in other schools; aside from the academic aspect, learning to be kind to people is probably the best skill I learnt at St Margaret's".
"I feel that kindness is free and the most gratifying thing about my job is that I meet and treat people who are often having the worst days of their lives"
"It's a privilege to listen to their problems, concerns and be the person who tries to help them. In our profession we unfortunately get some difficult patients and or colleagues. Realistically anyone who is ever unkind is likely having a bad day so if you offer them tea, and be nothing but kind, their anger usually dissipates."

A considerable part of her job poses many challenges: "There is a lot of domestic violence for which there really needs to be awareness. You see a lot of drug and alcohol abuse in A&E."

There is no doubt that it takes a certain kind of person not to be unerved or repulsed by vomit, blood or spit, but Dr Ring feels that the profession has many different areas that individuals could go into that may not require as much "gore". She adds that "Medicine has its own little world with so many areas of expertise; someone might want to go on and become a plastic surgeon, or become a dermatologist and all of those personalities are so different. When you complete your degree, you do a two years foundation course where you have the opportunity to do a little bit of everything; I realised that I didn't particularly like one aspect more than the other, and thought that I am probably more of a generalist, and so I did a year in A&E at St George's"

Her advice to those wishing to pursue Medicine is not be "disheartened with setbacks" and always be "willing to try and learn".
"I know plenty of people who didn't get in the first time. Keep going! If you really want to do it, you will get there."
Related Stories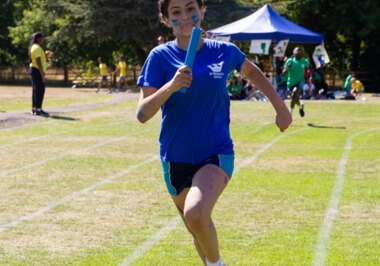 Senior School Sports Day
4th August 2022
The weather wasn't the only thing heating up recently as we celebrated our Senior School Sports Day!
Read Now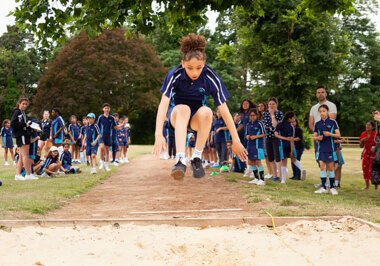 Junior School Sports Day
19th July 2022
Junior School Sports Day has not been quite the same for the last two years. Held under restrictions, it has been a quiet affair; so it was an absolute pleasure to see our families back cheering from the sidelines!
Read Now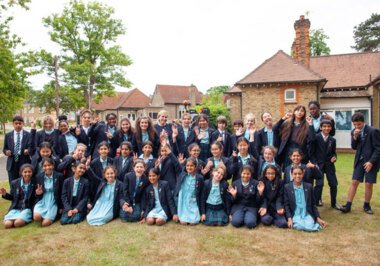 Year 6 Final Assembly
13th July 2022
Last week we were delighted to welcome Nadia Finer, founder of Shy + Mighty, into Junior School to speak at our Year 6 Final Assembly.
Read Now