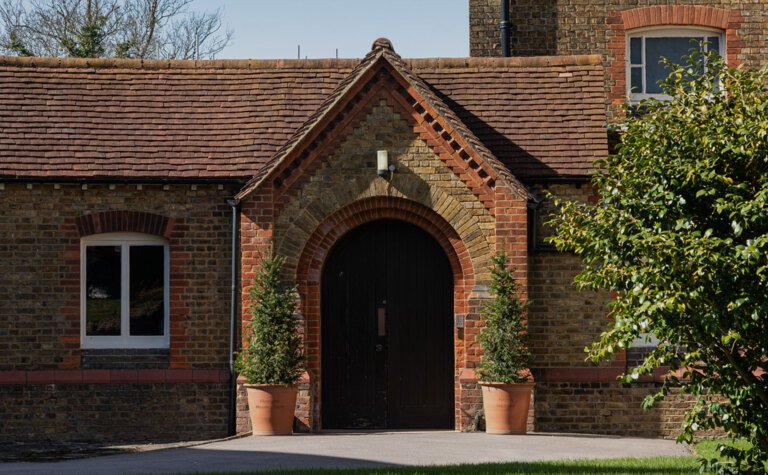 Meet The Governors
"It is a privilege to be a governor at St Margaret's, there is a real sense of community here"
Our governors come from a wide range of professional fields.
They meet regularly to ensure the strategic vision and direction of St Margaret's creates opportunity and the best offer for its pupils. They are involved in the wider school life too, attending concerts, plays and sport fixtures; they are passionate supporters of the School.

Should you wish to contact the Chair of Governors, please do so through the School: St Margaret's School, Merry Hill Road, Bushey, Hertfordshire WD23 1DT


Justin Alford
Chair of Governors
Justin attended local schools in Herefordshire, where he was born, before attending the University of Birmingham to study law. He qualified as a solicitor in 1995 and his career has focused on corporate, commercial, finance and governance matters. He obtained an MBA from the University of London (Imperial College) in 2007.
Justin has four children in full-time education and lives in Kent. His interests include cricket, walking and supporting the work of his local church.
Tim Calvey
Education is in Tim's DNA. He was brought up in a boarding house run by his father in Zimbabwe and graduated from Christ Church University. He has held various roles including Deputy Head at Eagle House and Orley Farm School. He is now Headteacher at Orley Farm, where he is passionate about finding the right future school for his pupils. He favours a holistic education, promotes sport, and ensuring children's wellbeing is considered alongside their academic progress.
Tim attends the Academic Committee.
Brian Coulshed
Brian was born in St. Helens, Lancashire, attending West Park Grammar School and 
graduating from Manchester University with B.A. Honours in Geography and a PGCE. Brian began his teaching career at Longdean School ultimately going on to become Headmaster of Parmiter's School in Watford, before retiring in 2010.
Brian enjoys playing cricket, walking in the Chilterns, travelling, reading and listening to music.
Brian chairs the Academic Committee and also attends the Property Committee.
Judith Fenn
Judith was educated in the state sector in Manchester, before reading history at Cambridge University. She taught for 13 years in the independent sector, latterly at The Godolphin and Latymer School, where she was Deputy Head. Since 2005 she has overseen the statutory induction of Newly Qualified Teachers in independent schools, and is Executive Director of the Independent Schools Teacher Induction Panel (IStip).
In her spare time, Judith likes to travel, garden and cook.

Judith chairs the Pastoral and Co-Curricular Committee, is a member of the Governance and Nominations Committee and is the safeguarding governor.
The Reverend Will Gibbs
Will was born in Dorset and educated at Foster's Grammar School and the Wellington School, before going on to read Chemistry at university. Later, alongside ministerial formation, he also gained a Bachelor of Theology degree from Oxford University. Will was ordained Deacon in 2000 at St Paul's Cathedral and served a three year curacy in the Parish of St Mary and St Peter, Staines. In 2006 he was appointed to his first living, becoming Vicar of Redbourn in Hertfordshire in the Diocese of St Albans.
Married to Claire, a Junior School teacher, they have two daughters, Olivia and Darcy.
Will's interests include cooking, wine and modern literature and he has a Catholic taste in music.

Will chairs the Governance Nominations and Property Committees.
Rachel Hodgson
Rachel graduated from Durham University with a degree in Economic Geography and Politics. She went on to work for leading consumer brand Johnson and Johnson for almost 5 years, after which she took a career break to spend time with her young family. Rachel later went on to become Communications Director at Tonbridge School and now works as Head of Candidate Search for RSAcademics, renowned research and analysis company in the education sector.

Rachel is married with four children.
Rachel attends the Pastoral & Co-curricular Committee and the Admissions & Marketing  Committee.
Kaya Jeyarajah
Kaya attended St Margaret's School from 1993-1998. She studied Medicine at the University of Leicester and also holds a degree in Psychology from Goldsmiths. As an anaesthetist at St George's, she is passionate about learning and education and is heavily involved in training the doctors of tomorrow as well as nurses, paramedics, and midwives.
Kaya has keen interests in wellbeing and is a qualified hatha and vinyasa yoga & meditation teacher and she teaches professionally in a south London yoga studio.
Kaya attends the Academic Committee.
Yasmin Jones-Henry
Yasmin is an alumna of St Margaret's School, studying here from 2003 to 2010. In 2013 she graduated from the University of Birmingham with a joint honours degree in Classical Literature and Civilisation and English Literature and is now a journalist, writing for the Financial Times and The Guardian newspaper.
During her time at School she was deputy Head of House, an active writer of the School magazine and her favourite subjects included History, French, Art and Latin.
Yasmin attends the Pastoral & Co-curricular and Admissions & Marketing  Committees.
Laurence Miller
Laurence Miller graduated from the University of Reading having studied Film and Drama and is now the Commercial Director for Nimax Theatres where he oversees the programming for six West End theatres. Laurence has worked extensively at the Edinburgh Festival since 1992 and has run the prestigious Dave Edinburgh Comedy Awards, (previously The Perrier Award) since then.
Laurence lives in North London with his wife and two daughters, the youngest of which has been a pupil at St Margaret's since 2017. In his spare time, he loves nothing better than watching cricket at Lords, going to the theatre, watching classic old movies and building Lego projects.
Laurence chairs the Admissions & Marketing  Committee and attends the Finance & General Purposes Committee.
Tim O'Brien
Tim graduated from the University of Leeds and trained as a Chartered Accountant with Coopers and Lybrand. He has over 40 years of experience and has worked as a partner in some of the major accountancy firms in the city including PwC and EY. He is a specialist in charities and not for profit organisations. He now runs his own practice, Optimum Support and many of his clients are in the education sector.
Outside of work he keeps himself busy as a Trustee for a grant giving charity, a ballet company and St Margaret's! He has two adult children and a grandchild. He has interests in music, theatre and sport.
Tim attends the Finance and General Purposes Committee.
Malcolm Spooner
Malcolm was born in Maidenhead and after a state education, he joined Southern Electricity Board in 1972 as a Tariff Analyst and remained with them for 35 years. In 2007, Malcom joined LSI Utility Brokers, near St Albans, and is now Head of Markets, Energy Management & Legislation.
Living in Hertfordshire since 2002 with his partner Caroline and stepdaughter, a former pupil of St Margaret's, he enjoys travel, theatre and sports; especially horse racing, and spending time as a snooker referee and junior football coach.
Malcolm chairs the Finance & General Purposes Committee and attends the Property Committee.
Latest Stories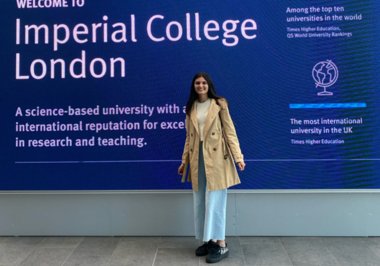 20 minutes with... Aryaa Desai
21st June 2021
A Year 7 trip to the European Space Centre in Belgium sparked an interest in all things 'space' for Aryaa Desai, who left St Margaret's in July 2020 and has just completed her first year studying Aeronautical Engineering at Imperial College, London.
Read Now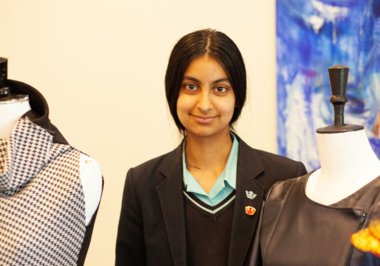 The Business of Fashion
11th June 2021
At the tender age of just 5, Sohni, now a St Margaret's Year 8 pupil, joined Little Hands, a fashion club in Finchley. Whilst other 5 year olds were learning to ride a bike or at a dance class, Sohni was at her sewing machine creating her very first clothing collection.
Read Now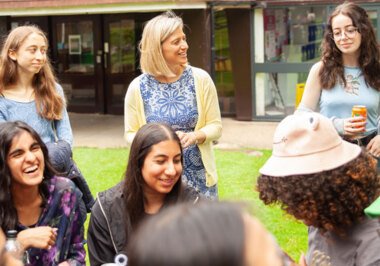 Last Day of School......Ever!!!
8th June 2021
"We are incredibly sad to be saying goodbye to this year group and we will miss their characteristic warmth, resilience and good humour. It has not been an easy two years but they have continued to achieve great successes during this time."
Read Now
Take a look at our Prospectus
"So happy to have joined this lovely School"